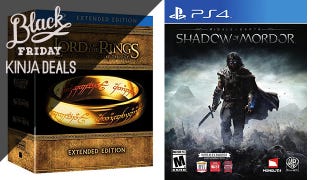 Thinking of buying one of the 3DTVs that are breaking through this week at CES? There'll be a raft of new 3D Blu-rays to snap up from Disney, though most have been painted 3D in post-production.
Have you heard? Back To The Future is coming to Blu-ray! Unless you've already fired up the DeLorean and arrived at October 26th and know what to expect, check out the (HD) YouTube video below. It's no Blu-ray, but...
6.2million people are officially nuts. That's the conclusion I've come to after hearing Avatar's now sold 6.2million Blu-ray copies in the first three weeks since launch—that's a steady climb since the 2.7million sold in the first four days.