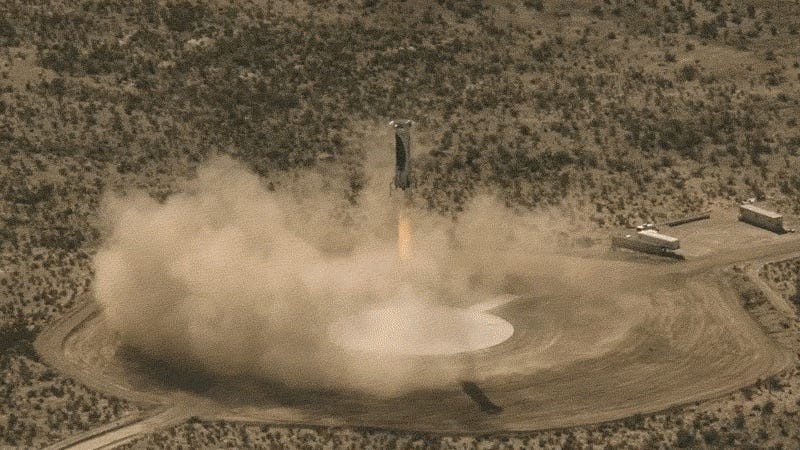 Blue Origin, Jeff Bezos' private spaceflight company, recently released some amazing footage filmed during the third successful landing of its New Shepard suborbital rocket. The video shows the flight of the reusable booster from just ahead of reentry through descent and landing. The landing sequence was recorded by a…
It's an exciting time to be alive if you're keen to watch humans get off this planet. A private space race is taking off, opening new pathways to orbit while sparking a burst of technological innovation. Even better, thanks to the magic of internet live streaming, we're watching history unfold in real time.

Perhaps feeling a bit put out that Blue Origin stole its re-usable rocket thunder, commercial spaceflight company SpaceX is setting aside the whole landing a rocket on an ocean drone thing. Instead, for its next attempt to bring a Falcon 9 booster safely back to Earth from the great beyond, SpaceX wants to go whole…
We've known about DARPA's plan to build a reusable, unmanned space plane for quite some time, but the agency just announced the companies that will help. Unsurprisingly, two feature famous billionaires who love space.