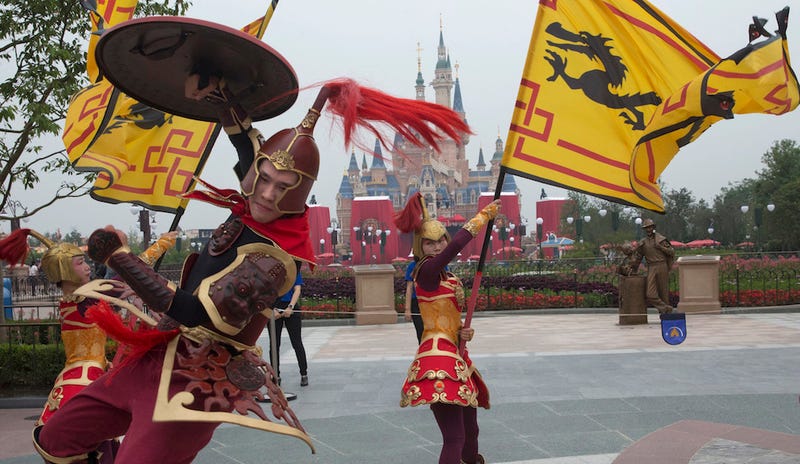 Shanghai Disney Resort opened its gates to the public today, and in every single aspect it's the crown jewel in a Disney Princess theme park tiara. But it wasn't enough to build a $5.5 billion megapark that's four times the size of Disneyland. Disney also used the opportunity to gain a greater foothold in China—which…
Fortune got to work with ILM on their December cover story, featuring Disney's CEO Bob Iger. The cover itself has Iger against a computer generated version of the Millennium Falcon. The opening photo, however, it's a shot of Iger composed over a photo of the set with the real Falcon. Pretty damn cool.
After Warner Brothers, Universal, and Fox, have knocked their Netflix release dates back to at least four weeks, Disney has announced that it too is considering imposing a streaming content delay. Fan-freaking-tastic.
Disney CEO Bob Iger: "I look at my kids' generation and it is not just about watching a TV show or a movie any more, it is about doing other things." Do we have more varied interests than every before? [CharlieRoseShow via HCC via TechRadar]