Tea, anyone? Israeli sculptor Ronit Baranga's unique work melds body parts with tableware: fingers poke through a plate, a disembodied mouth awaits at the bottom of a cup. The effect is both delicate and gruesome.
Put these on your walls for a classier Halloween vibe than the one at my home. (I once recreated the X-Files "I Want to Believe " poster entirely in pumpkin.) Seriously, though, these are somehow scarier than the fake blood handprints that just won't come off the walls. (Another decorating decision I've made in the…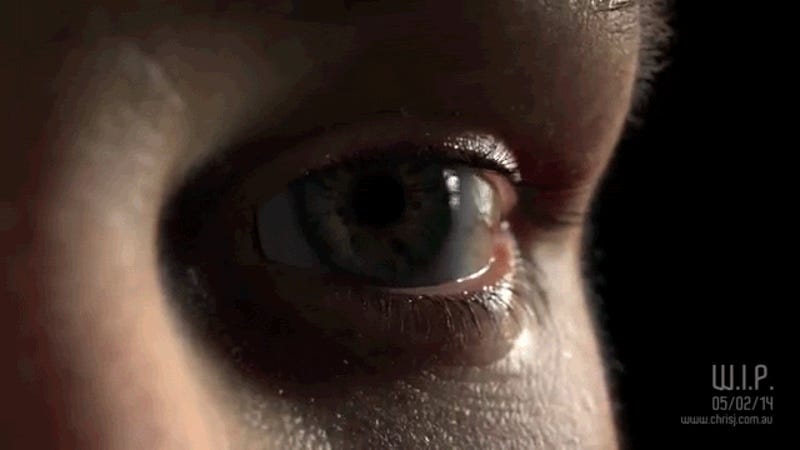 Wait for it. Wait for it. Wait for it. Boom. Holy hell. This is not a real eyeball. It's a completely computer generated eyeball that looks realer than my own eyeball. A CG eyeball. It's frightening, like they chopped half a human face for the eyeball. Actually, I'm not 100% sure they didn't do that.
If you were ever curious as to how much body parts can fetch on the black market, Medical Transcription created a snazzy infographic to show you. Some parts are shockingly cheap! Like would you want a new shoulder or a new iPad? Both cost 500 bucks.
IEEE, the industry trade mag for gigantic nerds, has this cool Flash demo of what a bionic body shop of the future would look like. Just pick out the parts of your body you'd want to enhance-hand, leg, heart, eyeball, ear, brain, peepee, foot or bladder-and it'll show you how much the add-on will cost. It's a part of…