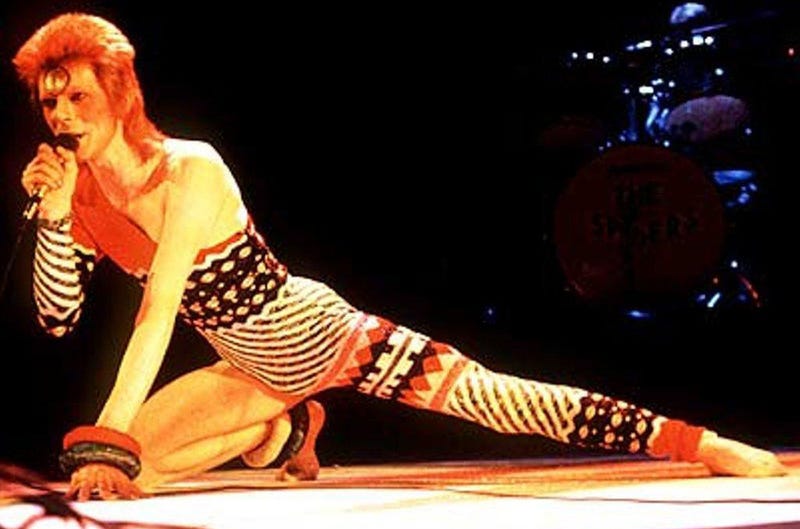 Sometimes you don't need striking imagery to make a great music video. You just need David Bowie and the camera of a documentarist like D. A. Pennebaker, who filmed Ziggy Stardust: The Motion Picture. This scene in particular is one of the best medleys in the history of rock 'n' roll.
[ACTUALIZACIÓN: Horas después de retirarlo, YouTube parece haber entrado en razón y ha vuelto a subir el vídeo. El polémico arte de Bowie vuelve a volar libre.] Apenas unas horas es lo que ha durado el retorno de Bowie en YouTube. Responsables de la popular web han retirado el vídeo de la canción The Next Day, que…
NASA has been waking up astronauts with music since the beginning of the manned space program. Now, they not only want you to pick the music, but also submit your own for STS-134, the last space shuttle mission.