What you see here is indeed a butterfly. But it's also so, so much more.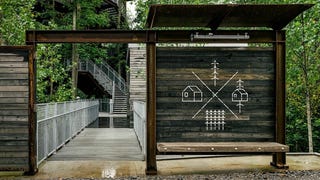 The Boy Scouts of America are becoming more progressive every day. Next year the organization will introduce a brand-new Sustainability merit badge alongside the Environmental Science badge from 1972. And now, scouts can visit a giant treehouse designed to school them on sustainability using fun installations, from…
While the Boy Scouts might have their ballyhooed robotics badge, it is actually the Girl Scouts who struck first in this pee-wee tech war with a working prosthetic hand that has helped a 3-year-old Iowa girl write with her fingerless hand.