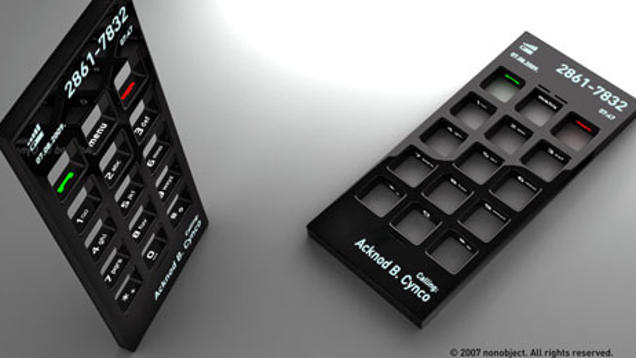 This is the latest scifi-slash-absurd design concept from branko Lukic. The Tarati is a phone with no keys, you pass your fingers through the keyholes to dial. Lukic describes it best:
» 5/24/07 8:12pm 5/24/07 8:12pm
Reach out and touch someone, eh? Sounds like a good commercial jingle for a rotary phone company.