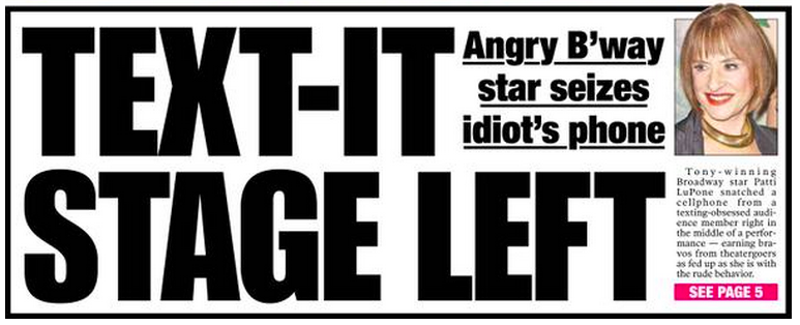 This week, the theater world and social media exploded over a man who jumped on stage at Hand to God in order to plug his charger into a (fake) on-set outlet. Then queen diva Patti LuPone snatched a phone straight out of a texting audience member's hand and sauntered off with it. What the hell is happening on Broadway?
New York City's Broadway is the oldest north to south street in NYC and one of the most famous streets in the entire world. It's also a street that shows the stark differences that exist in NYC only a few blocks away. This time lapse video shows you those differences.
Before plotting your next Broadway adventure, make sure you're armed with ILoveNYTheater. It's an app that's Fandango for the Great White Way.
When Brian Johnson and Nile Charles visited Manhattan's Upper West Side Apple Store last December, they were looking for some cutting edge gadgets and gizmos. What they got, they allege in a lawsuit, was some cutting edge racism.