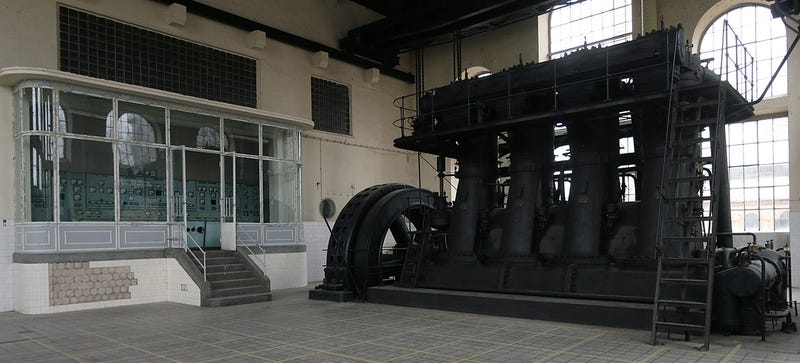 Close to the gorgeous towers of the Óbuda Gas Works, there is a humble, church-like brick building housing an amazing piece of engineering: a still-functional 103-year-old Sulzer diesel motor connected to a Ganz generator.

The 4-cylinder, 800-horsepower, 180-RPM stationary engine was built in 1912 by the Láng (Flame)…
The Óbuda Gas Works produced city gas from 1914 to 1984 in the 3rd district of Budapest, on the right bank of River Danube. When it opened, it was not just the most advanced gas producing plant in the world; it was also the most beautiful, with a group of buildings in the middle middle resembling Jabba's Palace from…
In 1944 and 1945, the Allies were attacking the last supporter of Nazi Germany. Tens of thousands of tons of bombs were dropped on Hungarian ground targets, mostly by the Consolidated B-24 Liberator and Boeing B-17 Flying Fortress bombers of the 15th Air Force. By the end of the World War II, the rain of incendiary…
Tens of thousands of peaceful Hungarians marched again in the streets and on the bridges of Budapest on Tuesday—continuing the demonstration against the proposed internet tax.
Budapest trams don't travel through the space-time fabric like the starship Entreprise, but in these long-exposure photos they look like they do. They were taken by Viktor Varga (top) and Krisztian Birinyi (middle and bottom) last Christmas.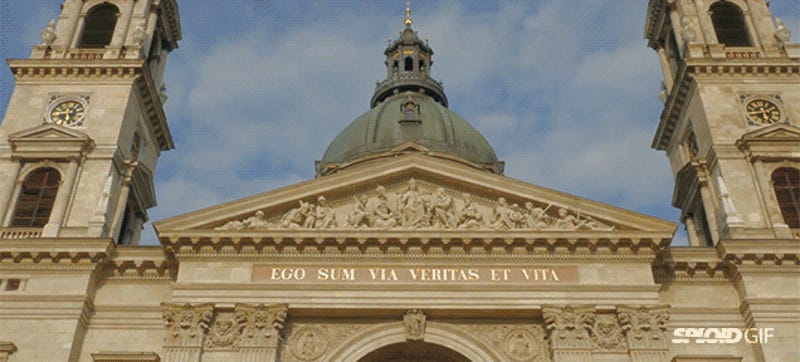 I like many cities in Europe, but only a handful that I love dearly because they're full of welcoming people who enjoy fine drinking and eating as much as the Spaniards do. Madrid, Gothenburg, Berlin, Rome—and the serene and magnificent Budapest, which is objectively one of the most beautiful cities in the world.
After ten years of extremely expensive, slow, and politically messed up construction work–it is a long and sad story of government corruption and incompetence–Budapest, the Hungarian capital, got its fourth metro line today. Despite its ill-fated genesis and controversial usefulness, the Metro 4 is an amazing…
At the dawn of the electrical age, power plants were more than just utilitarian buildings. They were grand, soaring temples to a near-magical substance that was changing the world. Most of these buildings are now abandoned or demolished. But I recently visited one of the few that remain: the 99-year-old Kelenföld…
You've seen the 70-gigapixel picture of Budapest. Here's a picture of the gear that took the shot. That's two Sony A900s with massive 400mm Minolta lenses attached. Combined, these guys took 20,000 images to create the world's largest photo. [Wired]
If you thought that 45 gigapixel panorama of Dubai was something, you ain't seen nothing yet. This 70 gigapixel shot of Budapest is so massive, you can zoom right into the windows of those apartments on the horizon.