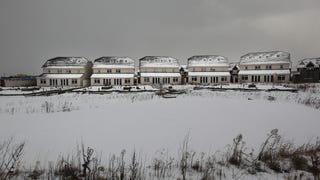 Phoenix, Madrid, even Astana: These are the cities we tend to hold up as examples of the havoc that construction booms—and busts—can wreak on a housing market. Ireland is in the news less, but its situation is just as dire; thousands of brand-new Irish homes have sat empty for years. And now the government is…
New York City just saw its biggest gun bust in history. At least 19 people where involved in selling a nightmare arsenal of over 254 weapons, toting deliveries into the city by bus, using backpacks and suitcases. And Instagram and YouTube helped crack the case.
Much like the search for El Dorado, the quest for perfect breasts has driven man around the globe. Today, it brings us to Japan. Again.