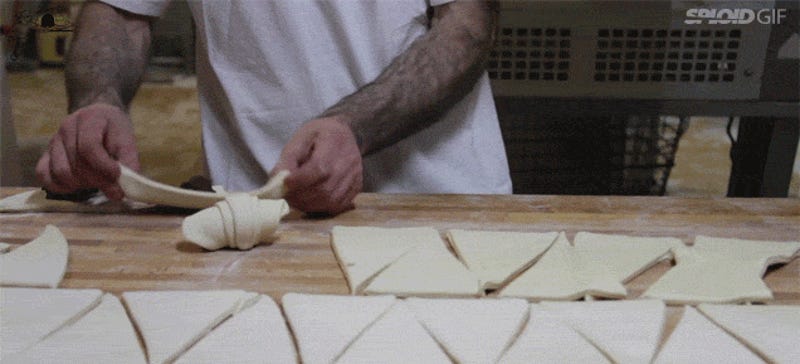 One of my favorite things I love to see get made is croissants. Mostly because of the ungodly amount of butter that gets used but also because the idea of folding something so flat into something so scrumptious is a lot fun and I love seeing the golden, flaky finished product. This video has two out of the three.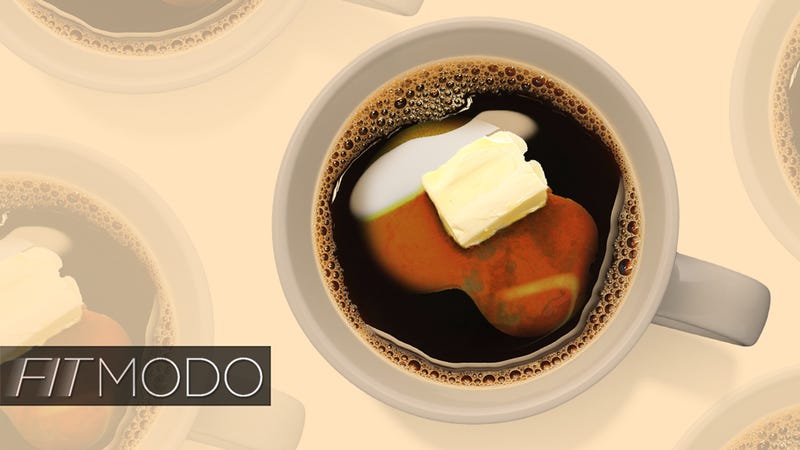 People are putting butter in their coffee. And hey, if you're just craving a new flavor experience, more power to you. The problem is that Bulletproof Coffee, the company behind the trend, is claiming that drinking a mug of fatty joe every morning instead of eating breakfast is a secret shortcut to weight loss and…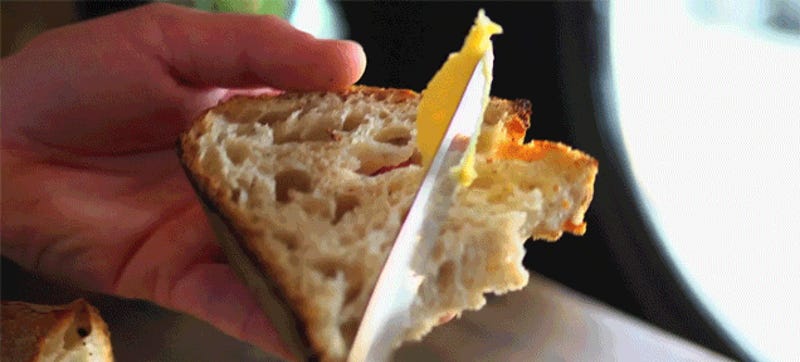 The bread and butter at Razza Pizza Artiginale is made by James Beard Rising Star Chef semi-finalist Dan Richer. He's the chef behind the restaurant and might be more obsessed with bread and butter than any person on the planet. This video shows how he made his restaurant's bread and butter the most delicious.
When they tell you that you can't believe it's not butter, it's a damned lie. Butter is creamy beautiful deliciousness while margarine is mere fake and processed imitation. It's no contest... unless you consider their healthiness. Because we can't have nice things, butter is high in saturated fat. That's no good.…
Believe it or not, Norway is out of butter. Like seriously. According to Reuters, they've got none. Zero. Zilch. Null. Hilariously, it's all because of a fad diet that demands people to eat more fat. You can't make this stuff up!
Did you know that 8mm of butter is the only safe quantity? 9mm will give you a stroke, and 7mm will ensure permanent erectile dysfunction—and to this end, the Precise Butter Cutter will protect you and your loved ones by allowing you to always cut 8mm of butter every single time. Just slide the ruler along and chop.…
For this anti-gravity experiment we will need one cat (preferably cute) and one piece of toast buttered on one side only. Now this experiment relies on two constants, one being a cat in motion will always land on its feet. And the other being when buttered toast travels from point X to point Y, it will always land…
Too tired or lazy to cut your butter in the morning? Here's a machine that'll do it for you, precisely measuring a 35-calorie portion at a time. Keep in mind, butter is 100% fat.
Treehugger's "Waste of Packaging" contest finalist Kathleen Robinson has given peanut butter lovers a whole new world of variety. Kathleen's entry consisted of individually packaged peanut butter slices for the whole family to enjoy. Kathleen, however, does provide an optimistic view on the whole idea saying that the…