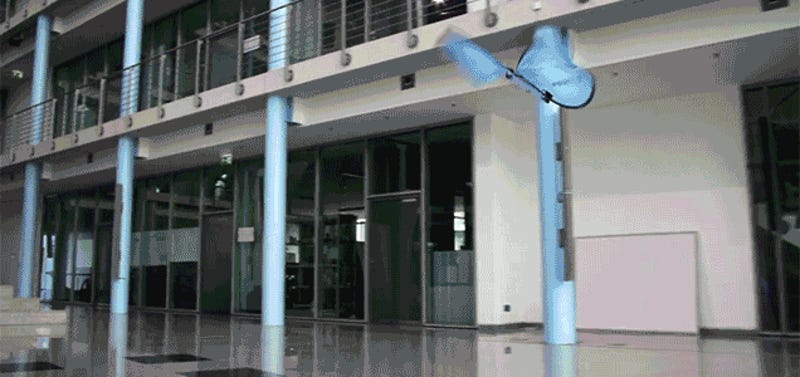 The butterfly is one of nature's most graceful creations, but with upgrades from Festo, this robotic doppleganger is better equipped to navigate large spaces. It might flap and flutter like the real thing, but this butterfly is 100 percent artificial—although the branding on the wings probably gave that away.
Was it a bird? A plane? A tornado cell? Nope. The huge, slow-moving cloud picked up on radar in Illinois and Missouri last week was nothing anyone expected. The US National Weather Service reports it was actually a swarm of millions of monarch butterflies—which have been disappearing at alarming speeds over the past…
United Airlines is working with the Smithsonian on a conservation project that will tag and track the smaller members of the animal kingdom. More specifically, the project will use radio receivers mounted on planes to create a low-altitude network of vanishing species like the monarch butterfly. All while you enjoy…
How the Super Bowl failed its transit-riding attendees, an L.A. museum that collects houses, and why Monarch butterflies are dying (spoiler: because of us). Plus a McDonald's in Queens, Millennials in St. Louis, and biking in Las Vegas. It's time for your weekly Urban Reads.
On highway medians, atop old landfills, in backyards—these are some of the places a monarch butterfly revival could begin. The yearly migration of monarchs from the northern U.S. and Canada to the warmer environs of Mexico was once a spectacular sight, and a now a rare one. Their numbers have dwindled. There's no…
Not only is Jeroen Verhoeven's Virtue of Blue lamp functional, it's also incredibly gorgeous—500 tiny butterflies were cut from photovoltaic cells, soaking up the sunshine to light up the lamp. I only hope it's not a lamp/bug-zapper. [Mocoloco]