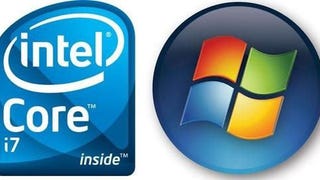 At an event in San Francisco yesterday, Wintel claimed that upcoming processors, and Windows 7's improved power management will provide longer battery life, and better performance in certain programs.
At today's San Francisco event, Intel mostly discussed what we know about the upcoming Westmere processor, but revealed they're scrapping the next dual-core 45nm processors, in favor of 32nm Westmere chips in early 2010.
Here's another severe warping of the spacetime continuum caused by the financiapocalypse: Notebook makers want Intel to delay its crazyfast Nehalem-based mobile CPUs and chipsets. In other words, they want notebooks to be slower, longer.