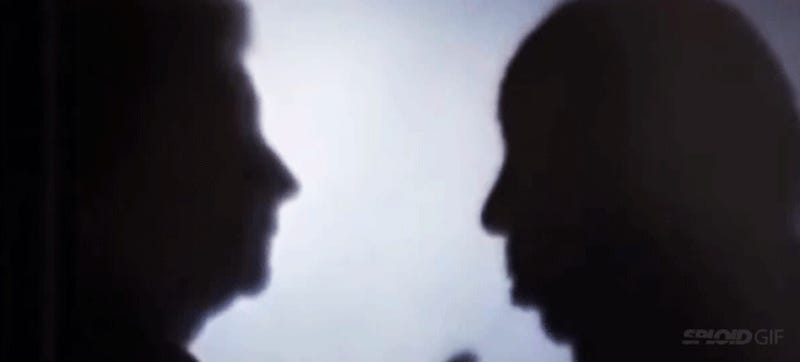 Alfred Hitchcock appeared briefly in the majority of his movies, making that his signature. Morgan T. Rhys edited all those cameos together in a video so all Hitchcock's fans can enjoy it.
Patrick Swayze's untimely death has left us with his legacy of paranormal romance, crime-funded surfing, and, of course, dirty dancing. But if the writers of Zombieland had their way, Swayze's final role would have been that of a Ghost-lampooning zombie.
Sam Rockwell, who played Sam Bell, the isolated lunar worker in Duncan Jones' film Moon, will reprise the role in Jones' next project. In a recent interview Rockwell confirmed that his character would make a cameo, or "something like that." [Cinematical]
The Cameo is T-Mobile's $100 digital picture frame that's loaded with a GSM cellphone tech. Users, who are willing to fork over $10 a month for a subscription, will be able to snap shots on their phones and have the pictures automagically beamed to their Cameo. For those who ditch out on the subscription, the Cameo is…
The Incredible Hulk just got a whole lot more incredible now that the studio has released a new TV spot showing one of the many rumored cameos. Who is General Thaddeus "Thunderbolt" Ross giving a double-take look to? Watch the trailer and find out.
Stan Lee was the recipient of a much-deserved Jules Verne Lifetime Achievement Award this week, presented to him by Doug Jones (who played the Silver Surfer onscreen in the recent Fantastic Four sequel) and by Heroes creator Tim Kring and co-executive producer Jeph Loeb. It might have been a lifetime achievement…