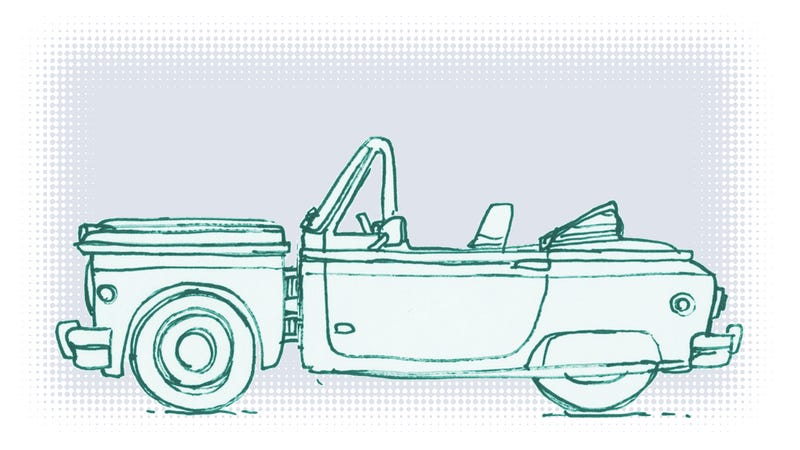 I'm fascinated by the early development of automobiles and I have all kinds of ideas and opinions on the subject. I also have one nagging question: why did things turn out the way they did? Specifically, I'm not sure why or how cars managed to replace the old horse/buggy model so completely. I better explain.
Ever seen a Chemex coffee maker? It's a lovely thing. Looks like an hourglass made from scientific glassware. It's in the collection of the Museum of Modern Art, even. Ever wonder how the person who designed that would have designed a car? No? Well, too bad. Because he did, and here it is.
American car design reached its experimental, optimistic zenith in the post-WWII era. Yet for every car built, hundreds of sketches and concepts were destroyed, the designers who penned them working in corporate anonymity. This new documentary works to bring these aging designers and their beautiful concept work back…
Amko Leenarts has been the head of interior design at Ford Motor Co. since 2012. He's the one guiding the look of Ford's car interiors worldwide. And he's here in Gizmodo's comment section to answer your questions about car design, dashboard tech, and the future of the automobile. Come ask away.
Amko Leenarts is the Director of Interior Design for Ford Motor Company, creating the interior look for Ford's products worldwide. He spoke with Gizmodo about the design influences, technology, and safety considerations that go into future designs, and later today he'll be in Gizmodo's comments section answering your…
Jalopnik reader phenotyp and car design school graduate was digging through his portfolio recently and turned up these sketches done for Hasbro back in 2008. What are they? Star Wars toy cars. Yes, they're fantastic.
On day two of my classic Mustang road trip with Ford Motor Co.'s top two designers, Moray Callum and I were concerning ourselves with the future. Not just the future of cars, cities, and design; but our own imminent futures. Because we were driving a half-century-old car, with antiquated brakes, insufficient tires,…
This week the Ford Mustang, perhaps America's most culturally influential car, turned 50. Ford Motor Company celebrated the anniversary with commemorative models and publicity stunts, but the company's top two designers had the most fitting tribute: A Michigan-to-NYC road trip in two classic Mustangs. I rode along…