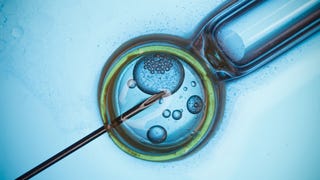 Scientists say a groundbreaking fertility treatment to correct potentially harmful genetic mutations has the potential to backfire, recreating the exact mutation the intervention was meant to fix. It's a problem that could put an immediate halt to the pending practice—but a work-around may be possible.
Scientists have sustained human embryos in a petri dish for 13 days, shattering the previous record of nine days. The breakthrough will allow researchers to study early fetal development in unprecedented detail, and brings us one step closer to viable "artificial wombs." But it's adding fuel to an already heated…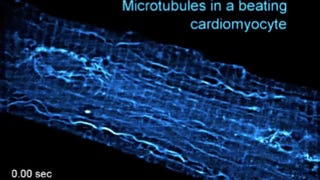 Using state-of-the art microscopy, scientists have peered inside cardiac cells while they beat, revealing tube-like structures that buckle and then snap back into shape, much like shock absorbers. The details now appear in Science.
Scientists have already created mini-cyborgs out of living cells and semiconductor materials, but now biological cells can also contain tiny silicon chips, which could become sensors that monitor microscopic activities, deliver drugs to target cells or even repair cell structures.