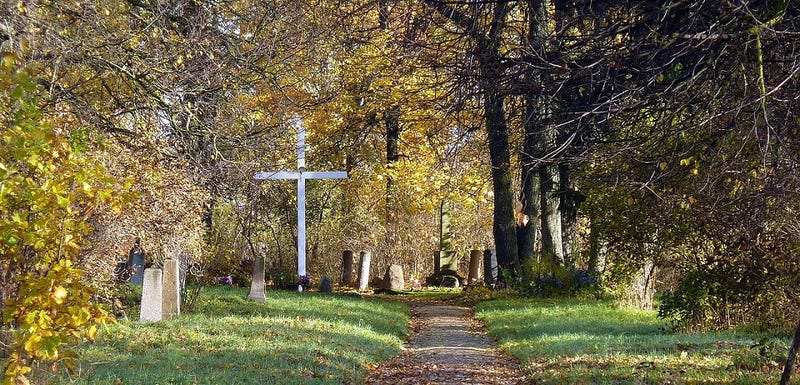 Did you know that, according to Polish law, graves can be reused after 20 years, provided nobody objects and the burial fee has not been paid? After reading this scientific paper on soil contaminants around cemeteries, you will.
If you're really serious about communicating with the dead, one would guess you'd get the best reception with a Ouija board that's conveniently installed in a cemetery. This is the headstone of Elijah Bond, who patented the Ouija board, the beloved game that's entertained and terrified people for over a century. Can…
Mountaintop removal mining is exactly as destructive as it sounds. In West Virginia coal country, entire mountaintops have been stripped into barren wastelands for the sake of coal. But every once in a while, you'll see a lonely island of green—a centuries-old cemetery that just barely continues to exist.