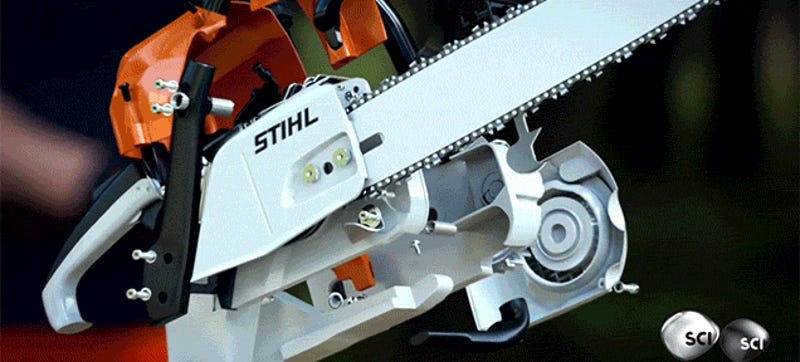 Here's a really neat animation that reveals how a chainsaw works. The piston inside powers the three-row shark teeth chain of blades at 70mph! We get to see how the hundred of parts come together in this dissection animation and even cooler, get to see the manufacturing process of the all-important guide bar of a…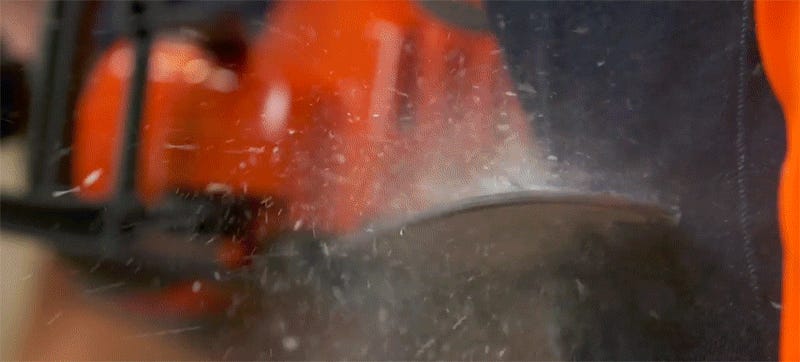 A chainsaw is one of the most dangerous single things on this planet. A roaring machine cycle of sharp teeth created to cut anything down. And if you add an idiot human to the mix, you're just asking for blood and accidents. Luckily, a pair of safety chaps makes it so much safer. How can a pair of clothes be able to…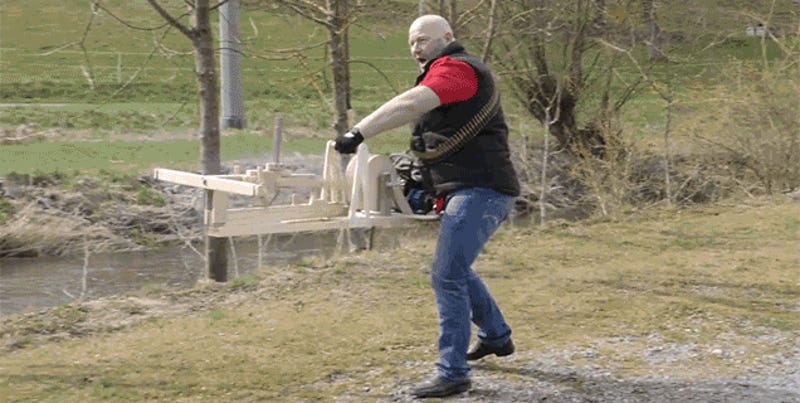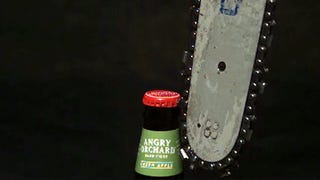 Giving a robot a chainsaw sounds like just about the most unsafest thing mankind could ever do. But ironically in this case it's actually making things safer for humans since this robot is designed to autonomously climb and prune very tall trees.
Electric chainsaws aren't anywhere near as powerful as the ones with gas engines, but Makita's X2 LXT comes close—and offers several key advantages if you don't need a tool capable of clear-cutting a forest.
First, the bad news. This leather bag from Facetasm isn't a stylish way to carry your chainsaw. So lumberjack fashionistas, we're sorry to disappoint. But if plaid ever makes its way back onto catwalks, this bag will serve as the perfect fashion accessory.
While far from practical, NextOfKin Creative's re-imagining of the chainsaw isn't supposed to cut through trees or be waved around a leathery-faced lunatic's head out in the country. As you can see from the photo, it's designed to slice through icebergs! Or sit in a museum looking all pretty. [NextOfKin via Core77]
When the inevitable police report is filled out, expect all the old cliches. "She seemed so harmless," the neighbors will say. "We never thought so much evil could be hiding under such a cute little bow." But we knew better.