Sure, Chappie may not have lived up to our expecations as a movie, but Chappie the robot was definitely our favourite thing about it. So it's a good job 3A are turning the titular robot into an amazing action figure we can buy then!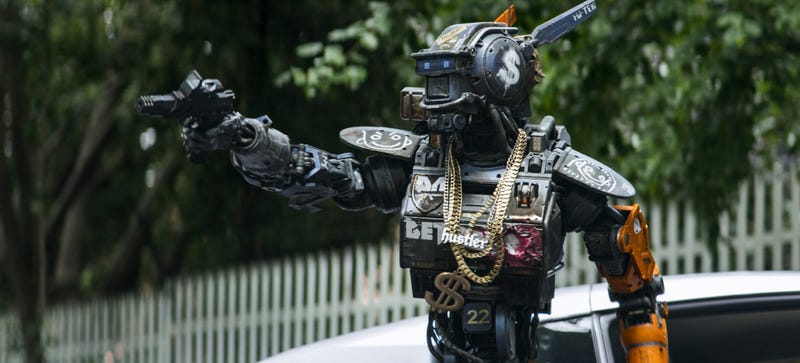 We wanted Chappie to be a good movie. We desperately wanted to get back on the Neill Blomkamp train. But sadly, Chappie gets lost in the very questions it marvels at itself for asking, with violence that's so over-the-top it would be laughable... if it wasn't so absurdly grotesque. However Chappie, the robot itself,…
For a former police drone, the titular robo-hero of CHAPPiE sure has a cutesy design. I mean look a the little flappy ears and everything! Recreating it in Lego as Eric Tsai did only makes him look even cuter.
Here we have the latest trailer for Neill Blomkamp's AI flick, Chappie, which follows the travails of a teen robot learning How To Be. And even though the kind young bot we've seen in the last few trailers looks harmless, the preview shows a world where people just don't know what to do with thinking, feeling…
This is the trailer for Chappie, an upcoming sci-fi/adventure flick from writer/director Neill Blomkamp (Elysium, District 9) about a childlike robot who's kidnapped by criminals, must learn how to be cool, and at some point figure out the difference between right and wrong. Just like high school!