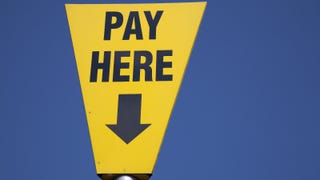 Fees, overages, and penalties seem to be an intrinsic part of the modern service industry. But you don't always have to pay them. With a single phone call, you can convince a company to waive, forego, refund, or cancel almost any fee. Here's how to make someone say the magic words that keep your money in your pocket.
Verizon has announced that it will waive domestic voice and text charges for customers who were affected by Hurricane Sandy.
We've seen wireless chargers over the years, but like PowerMat's Portable 2x model, batteries for the dock and swappable-batteries for the actual gadgets are still required. Fujitsu's looking beyond all that, with their "magnetic resonance" technology. No wires! No batteries!
Everyone's read stories about outrageous cell phone bills, and you might even know someone who's racked one up themselves. But the Boston Globe has an interesting look at where one such instance stands four years down the line: totally unresolved.