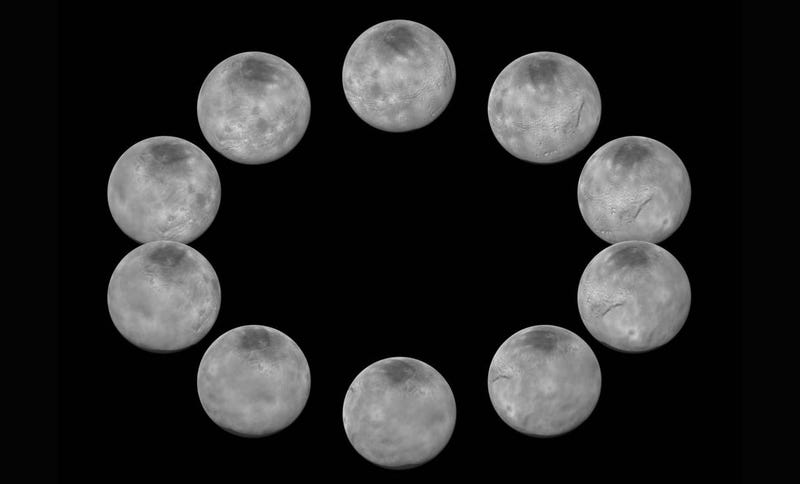 As the New Horizons spacecraft approached Pluto this summer, it sent back photos from all angles, allowing us to reconstruct an entire day on the dwarf planet. Not one to play favorites, NASA has now gone and done the same for Charon, Pluto's crater-ridden moon.
On the 23rd and 24th of January, 1930, a young astronomer working in Flagstaff, Arizona, scanned a small patch of the night sky. He was taking pictures of star positions, looking for anomalies that would signal movement somewhere at the edge of the solar system. He took the pictures then set them aside, not realizing…
Justinas Vitkus imagines the landscape of Pluto's moon Charon, with the dwarf planet looming in the sky. We'll see how it compares to the real thing when NASA's New Horizons spacecraft reaches Pluto next summer.
A little while back, io9er Ed said Titan was "The Awesomest Moon in the Solar System." Well where I come from, them's fightin' words. What about Earth's Moon? Mars' Phobos? Europa?? There are boatloads of kickass moons in the solar system. We break down ten contenders in a highly scientific chart to settle this…