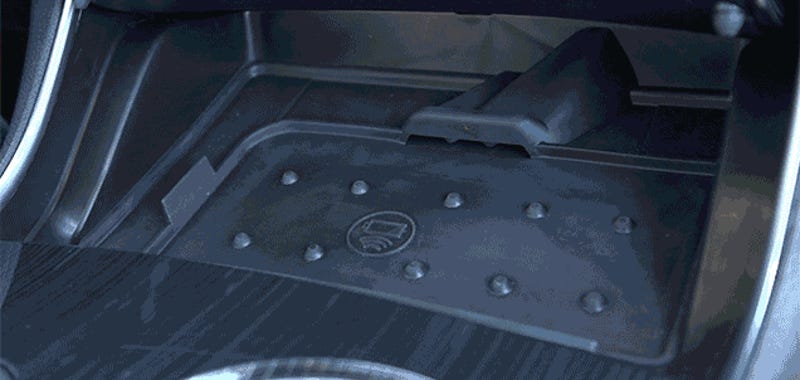 Who doesn't love having an ultra-thin smartphone you can slip into your pocket? But during hot summer days with little room to breathe, that collection of plastic, metal, and silicon can get a pretty heated—especially when charging. That's why Chevrolet is introducing a smartphone air conditioner as a thing we need.
Through the use of in-vehicle sensors and the OnStar system, General Motors' customers already get monthly updates on the health of their vehicles and alerts to potential problems. But the company is now looking to take preventative vehicle maintenance even further with a new system that promises to pinpoint potential…
Used to be that even the smallest tweaks to an upcoming automobile's design could require weeks of fabrication to produce the modified clay, wood, and metal models. And while physical representations of prototype vehicles are still a big part of the production process today, a new 4K UHD monitor wall from Chevrolet…
Look, I'm not going to write a whole review just to trash a car. The 2015 Chevrolet Malibu, despite vast improvements from previous models, still has a long way to go. And we'll hopefully see these in the next model! But it does have an ace with its mobile hotspot feature.
To mark the 100th anniversary of Chevy's logo this year, the car company has created this graphic charting the evolution of the iconic bowtie. But did you know that the origins of the slanted cross are vague at best?
The Chevy Volt is coming soon, but for the electric car to be a success its owners will need convenient power access. Which is why 4,400 lucky Volt owners will get free charging stations, installation (sometimes) included.