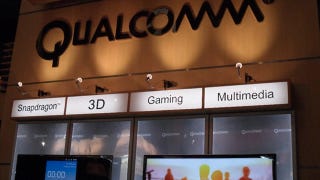 Over the past year, Qualcomm has added a dose of glamor to chipsets, with many of our commenters regularly lambasting manufacturers for not choosing Snapdragon for their products. Those arguments look set to become even more regular, now Qualcomm's confirmed quad-core Snapdragons are on their way, for at least 12x the…
Bad news for those of you who own or were looking to own a Sandy Bridge system. Intel has stopped shipping its 6-Series chipset—used with new Sandy Bridge processors—after finding hard drive and DVD performance-degrading defects.
Intel's new Z6XX chips under the Moorestown banner will be used in devices running Android or MeeGo, Intel and Nokia's new OS that's sprung from Moblin and Maemo's loins.
A report has surfaced alleging that Intel has pushed back the implementation of USB 3.0 in its chipsets a whole year, to early 2011. It's unconfirmed, and we hope it's not correct—it'd seriously slow down USB 3.0's adoption.
According to Businessweek, the solution to the iPhone 3G's chipset issues could be easier than most of us probably expected. Apparently, Apple set up the Infineon chip to demand more of a 3G signal than was necessary, which resulted in a switch back to the slower network if there are too many people in the area using…
GigaOm quotes Richard Windsor, an analyst with Nomura Securities, in saying that the sluggish 3G performance of the iPhone 3G seen globally (not just with AT&T) could be a result of a lousy chipset. He says, "we believe that these issues are typical of an immature chipset and radio protocol stack where we are almost…
We learned in May that there would be delays to Intel's Centrino 2 chipset for notebooks, but today it gets an official launch from Intel. That certainly tallies with the slew of notebooks hitting the news which have the chips inside. Alongside the Centrino 2, Intel gives us word on the Core 2 Extreme, which runs at…
This is a bit roundabout, but it's interesting. IC testing house King Yuan Electronics Company, which tests chips that go into the PSP and the Xbox 360, is currently testing a great number of PS3 chipsets, thereby improving their overall financial standing and proving to us that the PS3 should be hitting the streets…
Nanoradio AB has revealed their ultra-small Wi-Fi chipset today. The NRX700 chip measures 20mm2. Additionally this Wi-Fi chipset is claiming to have the lowest power consumption for a Wi-Fi chip. Nanoradio would ideally like to see their chipset in all of the next-generation mobiles device such as phones, media…
IBM is crowing about its new chipset that would allow wireless communication at gigabit speeds. Announced at the International Solid-State Circuits Conference, the minuscule component measures just 14mm per side, and includes antennas that will allow data transfers far faster than Bluetooth or WiFi. This…