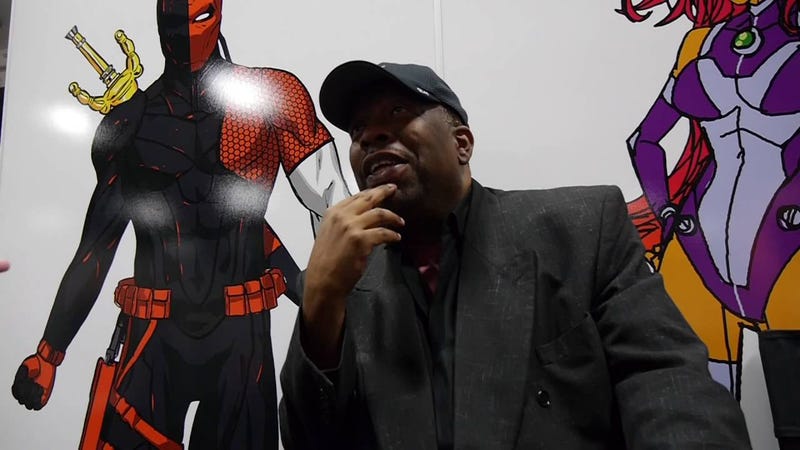 Somewhere during a four-decade career in editing and scripting comics, Christopher Priest found himself categorized as a "black writer," despite having written Batman, Spider-Man, and other icons. He drifted away from the industry out of frustration, leaving fans of his incisive approach all the poorer. He's back now,…
Twilight by Stephenie Meyer probably won't be read 100 years from now, argues The Prestige author Christopher Priest. But Stephen King and J.K. Rowling have a decent shot at posterity. Also: Terry Pratchett, whose final Discworld book just came out, has an excellent chance at sticking around.
He brought us The Prestige and The Separation — but Christopher Priest isn't done beguiling us. Priest's new novel The Adjacent includes stage magicians, weird physics, near-future super-weapons and tons more. And we've got an exclusive preview chapter!
There's a long and proud tradition in science fiction of fire-breathing takedowns of book awards. A few years ago, it was Adam Roberts, launching a stinging critique of the Hugo shortlist. And now, The Prestige author Christopher Priest has crafted a particularly scorching rebuke to the Clarke Awards shortlist, one…
Congratulations to Genevieve Valentine, who won the 2012 William L. Crawford Fantasy Award for her novel Mechanique: A Tale of the Circus Tresaulti. This award celebrates the best debut fantasy novel published in the previous year, and the runners up were Erin Morgenstern for The Night Circus, Téa Obreht for The…
I've always thought the term "hard science fiction" referred to stories or novels where the science was important to the story, and which strove for absolute scientific and technical accuracy. But now it turns out I was wrong, and actually "hard SF" refers to stories about personal growth, along the lines of the…