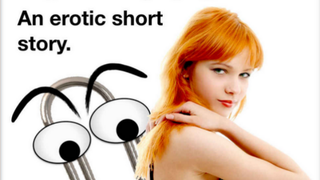 It was only a matter of time before someone sexualized a paperclip... wait, what? »3/13/15 6:00pm3/13/15 6:00pm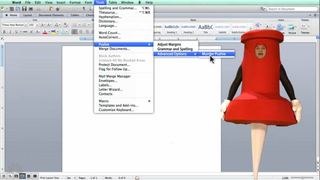 Microsoft's Clippy is the oft-bemoaned helper of Windows software until the friendly and overzealous paper clip was killed off for Office 2007. Detested by consumers and Microsoft alike, Clippy didn't leave behind much adoration. But last night, SNL preyed upon our Clippy nightmares with a new office assistant,… »2/01/15 9:00am2/01/15 9:00am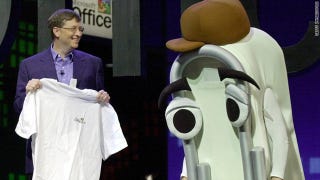 I remember hating it when Clippy popped up for no good reason while working. Now, even after Microsoft officially put him to rest, he's doing it again. Only this time it's in game form. Which is marginally better, I suppose? »4/30/11 9:00pm4/30/11 9:00pm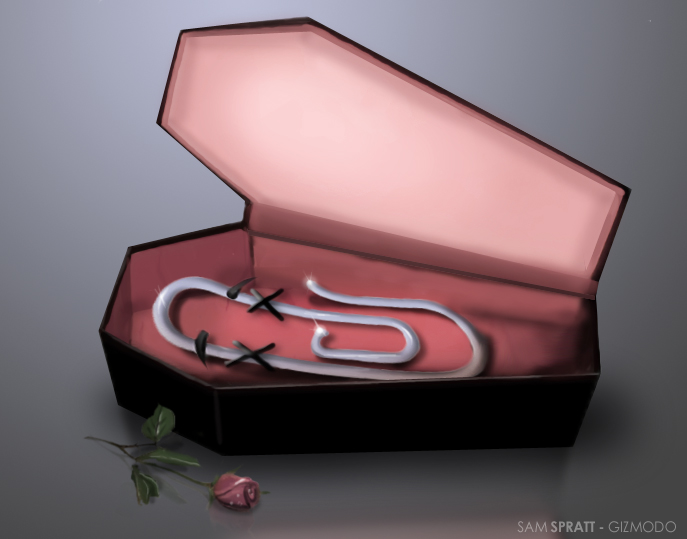 Clifford Nass is a Stanford professor specializing in computer interaction. In this excerpt from his new book, The Man Who Lied To His Laptop, he talks about how he made Clippy lovable. Cliff will be in the comments, answering Q's. »9/08/10 3:01pm9/08/10 3:01pm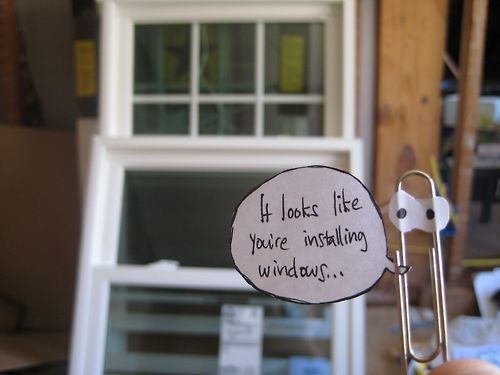 It looks like you're being clever. Would you like me to help you post that to the internet? [Reddit via The Daily What] »10/26/09 10:11am10/26/09 10:11am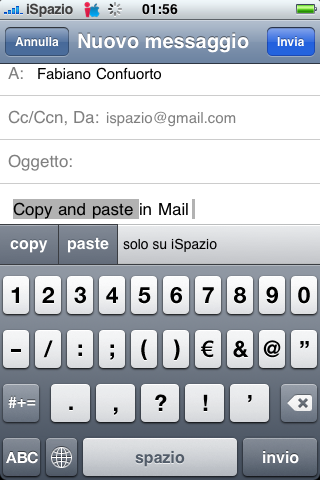 It's not App Store approved, but for those in the audience who've jailbroken their iPhones, the Clippy add-on offers some reasonable functionality to copy and paste across apps. »1/20/09 1:40pm1/20/09 1:40pm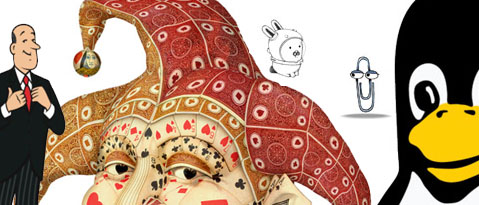 Those crazy cats over at Wired have devised a list with 15 of the lamest of lame tech mascots. The predictable choices are there, like Clippy from MS Office fame. But there were even some newer entries, like the scarier-than-Hell Jester from Adobe CS 3. »4/25/07 6:26pm4/25/07 6:26pm
Clippy may be
dead and gone »
, but here's a video of him trying to do one last good deed before being killed off. If you're not familiar with , check that link.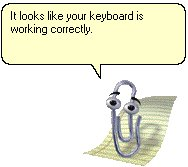 With recent tragedies surrounding our space an pornography programs, one major death has been passed over by the media. We are speaking of the late, not-necessarily-beloved Clippy who was brutally murdered out of Office 2007. Here is what Jensen Harris, Office Group Program Manager, had to say about the recent death. »2/10/07 12:48pm2/10/07 12:48pm
…
Not exactly gadget-related, but this is the funniest thing we've heard all day. You like clippy? You will after you hear this.
NSFW! – Jason Chen »1/16/07 8:00pm1/16/07 8:00pm