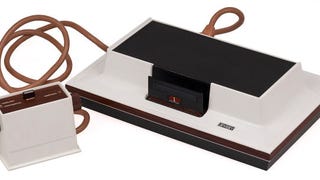 Recently lightninglouie posted a brief review of an old Atari 2600 game, Space Cavern. The conversation in the comments resulted in a comprehensive and incredibly well-versed history of gaming consoles that is worth reading.
While the original ColecoVision console would be a fine addition to any gaming enthusiast's home theater setup, this custom Mini ColecoVision has eschewed nostalgia for modern technology, shrinking the console by 50 square inches in its new case all while making some really great hardware upgrades, too.Aside from a…

Released in 1982, the ColecoVision was infamous for advertising games using doctored or artist renditions of screenshots designed to look like a completed game. Various other advertised games were never even released.