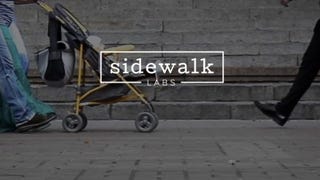 The smart city is on the horizon, and if Alphabet's Sidewalk Labs has anything to do with it, it'll have subsidized ride-sharing, "Airbnb for cars," and AI that helps parking cops fine the most people.

Of the seven cities chosen as finalists for the US Department of Transportation's Smart City Challenge, Columbus, Ohio may have seemed like the underdog. (It was the only finalist that has no rail system whatsoever.) But today, USDOT announced Columbus as the winner of over $50 million in cash that will transform its…
After 500 years, archaeologists believe that they have found the wreck of the Santa Maria— Christopher Columbus' flagship—at the bottom of the sea off the north coast of Haiti. The leader of the expedition, Barry Clifford, told The Independent that all the evidence "strong suggests that this wreck is Columbus' famous…
Six new cities are now under Sprint's 4G umbrella: Los Angeles, Miami, Washington D.C., Cleveland, Cincinnati and Columbus, the carrier announced this morning. Also revealed: WiMax will be hitting San Francisco on December 28th. [BGR]
The Columbus V-700 GPS receiver is scarcely bigger than a box of matches and weighs slightly more than an ounce, but even so, it's accurate to within 1.5 meters and connects with up to 20 satellites.