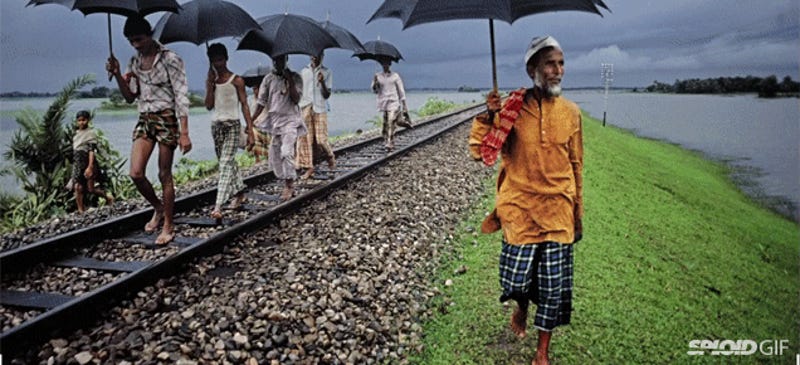 Here are 9 rules about basic photography composition from famed photographer Steve McCurry that will instantly make your pictures look better. You know some of them already—rule of thirds, etc.—but it's nice to see them illustrated with great pictures and be reminded of the most important rule of all: that you can—and…
Bay Area sound critic Marc Weidenbaum—acoustic historian, noise futurist, music instructor, and writer of a brand new book about Aphex Twin—has been blogging about music, electronics, and everyday sounds at his blog Disquiet here at Gizmodo for the last few months.
Sometimes when shooting or conceptualizing a scene, it's hard to visualize composition without actually looking through a specific lens. This new iPhone app shows you just how hundreds of lenses will see your subject.
We've all heard that we're made of the same stuff as stars so it probably doesn't seem as mind blowing as it used to. But it really is amazing. Science! This infographic from Visually shades the periodic table to show which elements are presents in the ocean, a person, the atmosphere and more. It also acts as a good…
Most apps appear in the App Store with little fanfare. Information Architects' Writer arrived with a manifesto. In it, the group outlines the many decisions they made in their quest to design the perfect writing environment for the iPad.