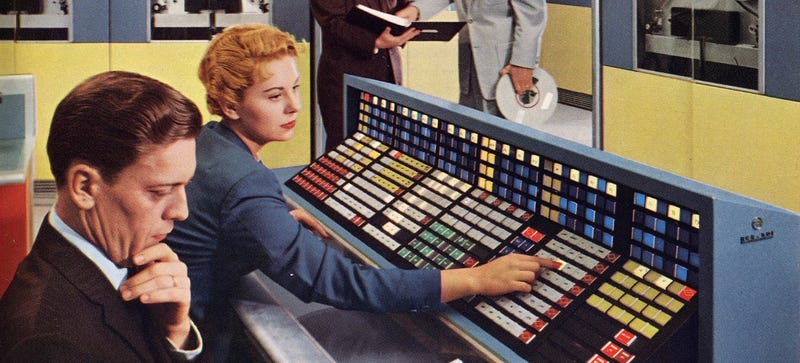 Today Cory Doctorow tweeted out a fascinating image showing an RCA computer room in 1959. I can't stop staring at it.
One woman's trash is literally everyone else's super-expensive, rare $200,000 piece of computer history. Most of the time, recycled electronics are too crappy to sell on Craigslist. But one California e-recycling center recently received one of the most coveted gadgets ever: A genuine Apple-1 computer.
Now that the collective eye roll around Apple's $10,000 watch has turned into a blank stare, it's time for a little bit of nostalgia. Apple is not new to this game of selling seemingly everyday gadgets for ridiculous dollar amounts. The Twentieth Anniversary Macintosh (TAM) wrote the rules nearly 20 years ago.
It's human nature to hate things that remind us of how dumb we used to be; Like teenagers who can't stand their baby pictures, we prefer to ignore the proof of our humble beginnings. The same goes for artifacts of computing history—for proof, just look at the rage directed at relics of those early days, like Comic…