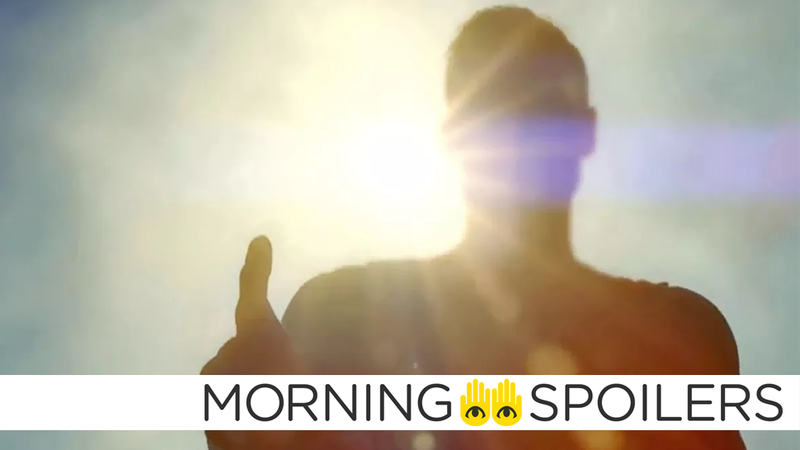 Tyler Hoechlin talks about what he hopes to bring to playing Superman in Supergirl. Melissa McCarthy is up for doing more Ghostbusters. Marc Guggenheim teases how Legends of Tomorrow's villains will be a slow burn in comparison to Vandal Savage. Plus, find out when all the DC/CW TV shows are returning. Spoilers Now!
Alan Tudyk and Nathan Fillion's Con Man already had a bit of a twisty turn-y satirical premise—it was a series about actors in another series within it, a Firefly-esque show called Spectrum cancelled before its time. But now Spectrum is going to live on in our world, if not in Con Man's, as a new comic miniseries.
Alan Tudyk and Nathan Fillion have mined their collective Firefly experience to launch Con Man, a webseries focusing on the misadventures of Wray Nerely (Tudyk) who was once on a short-lived cult classic science fiction show called Spectrum. Sound familiar? We asked Tudyk and Fillion what about conventions are so…
Once again, Comic-Con was a massive Thunderdome in which entertainment properties entered...and only some of them left. Studios and creators battled to create buzz for their projects, and some triumphed. Here are the biggest winners and losers of Comic-Con 2015.
Firefly stars Nathan Fillion and Alan Tudyk have rejoined forces on Con Man, a new Indigogo-funded project about a struggling actor living in the science fiction convention world. io9 sat down both actors to discuss the show, their careers, and the Mexican restaurant that first brought them together.