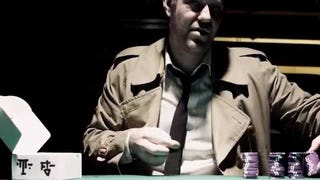 Constantine's transition to NBC has gotten off to a pretty good start, but man, this fan film captures the tone of the Hellblazer comics so well that it can easily rival the show, at a fraction of the cost. Warning: There's some decidedly NSFW language throughout, so be careful where you're watching!
Autumn has begun, and that means only one thing: The Fall TV season has started, and we're on the cusp of a very special time for nerdy TV shows. That is, unless you're like me and live in the UK, in which case: The Golden Age will not be Televised... yet.
After years of superhero films dominating the box office, this Autumn sees the Hero craze dominate TV, with 6 series coming to our screens. In a new in-depth piece for Variety covering the rise of Superheroic TV, both Marvel and DC have made interesting comments for and against tying TV and the big screen together.