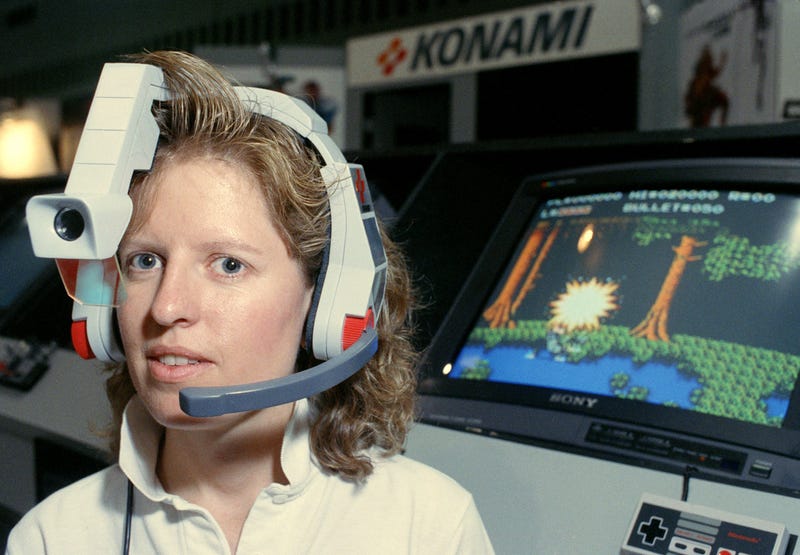 Since 1967, the Consumer Electronics Show (CES) has been a showcase for our high-tech future. Language translators, virtual reality systems, and even robots have graced the many different convention halls that have hosted CES over the years.
MSNBC reports that rising costs of food and accommodations during CES week could drive the show out of Las Vegas when their contract ends in 2011. [MSNBC]
CES, baby. It's starting to take shape. Hear that hissing sound? That's the cool breeze of CES coverage on its way to you from Gizmodo. No hot air. Starts tomorrow.

Get ready for a veritable thunderstorm of posts from CES, the biggest show of the year where we'll have a huge team of Gizmodians swarming the scene. Starting with the press conferences on Saturday and continuing our lightning-fast posting barrage through the end of next week, get it all here, no bullshit.

CES is coming in just three more days, and here we are pimping it again. We'll make this short: while all those other bloggers are getting drunk and stuffing their faces with caviar and foie gras, your Gizmodo team of mofos will be snagging all the latest scoops. And getting drunk and stuffing their faces with caviar…
The Gizmodian force is about to invade Las Vegas for CES 2007, where will separate the real from the unreal, the solid from the vapor and the truth from the bullshit. We'll give it to you straight, and never bore you.
We've been preparing our plan of attack on the Consumer Electronics Show (CES) for almost a year now, and will unleash a huge squadron of eagle-eyed and skeptical reporters onto the show floor and into those all-important back rooms to bring you first-hand looks at more gadgets, devices and products than you can shake…