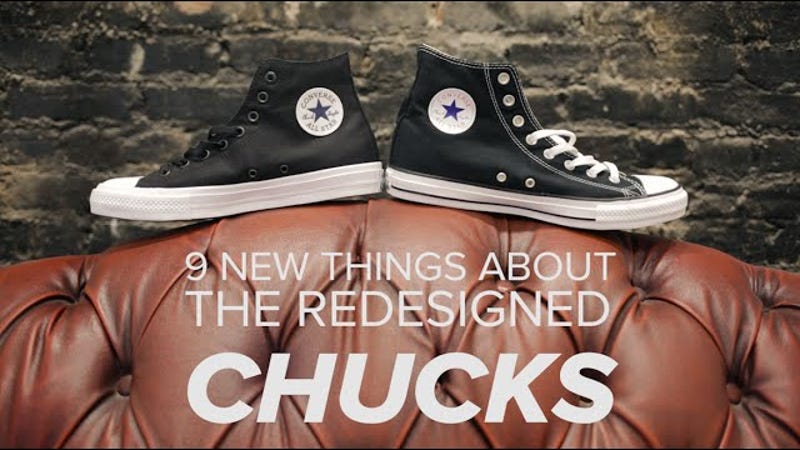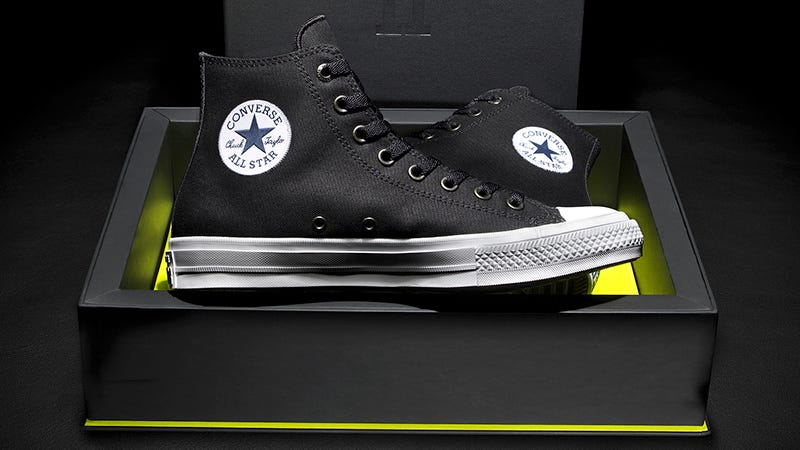 Some would consider it as sacrilegious as when Coke dabbled with its classic formula back in the 80s, but after 98 years Converse has updated its iconic Chuck Taylor All-Stars. On the outside they look nearly identical, but on the inside the Chuck II is actually far more comfy for your feet.
Taking inspiration from the artist who once screen-printed his own custom pair of Chuck Taylors, Converse has just announced its new 2015 All Star Andy Warhol Collection featuring a series of high-top and low-cut kicks wrapped in some of his most iconic soup-inspired pieces.
Converse's All Star Chucks have such an iconic design that they can even be paired with a formal suit without fashion critics batting an eye. Unfortunately they're mostly designed for casual wear, nothing adventurous, but that's why Converse is releasing a couple of limited edition pairs that have been upgraded with…
Converse's Chuck Taylor All-Star sneakers may never go out of style, but just in case you can future-proof them with this fun hack from Adafruit that swaps out the standard star crest with a glowing logo. Presumably, just like Elroy Jetson used to wear.
At least they've got more ankle support than normal canvas Chucks, right? [Flickr]
Korean design studio 3F has taken a chunk of inspiration from the classic Converse sneaker for this weird piece of furniture. Vaguely resembling a giant boot, it's covered with speakers (11 or more that we can see) to blast out your sounds, and is decorated with sketches of Converse boots flying around and doing all…