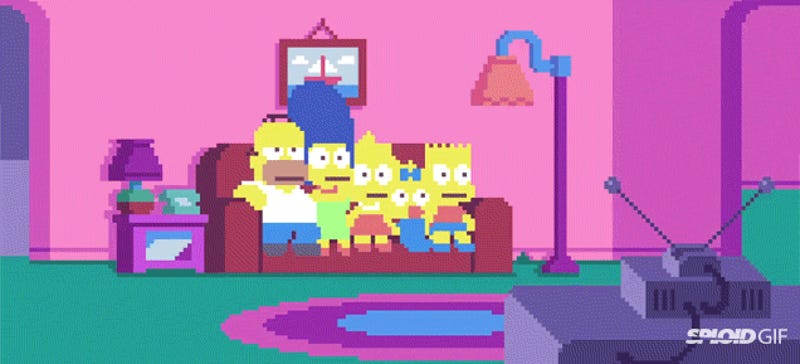 Here's one way to make you nostalgically love The Simpsons even more: add more nostalgia by recreating the entire opening sequence in pixel animation. Animated by Paul Robertson and Ivan Dixon, this 16-bit pixelated rendition of The Simpsons completely nails it. It should totally be an official couch gag for a future…
Simpsons couch gags have practically become an art form unto themselves, and artists Paul Robertson and Ivan Dixon decided to do their own fan animation in pixel art. It starts out as a pretty straight, if clever, adaptation of the classic Simpsons intro, then turns decidedly bizarre.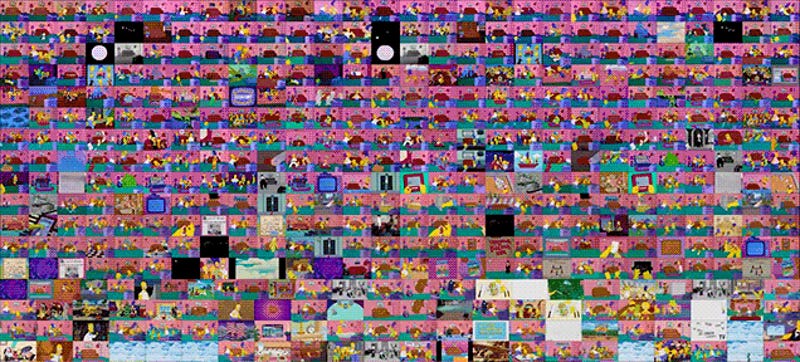 If you ever wondered what all 25 years of The Simpsons couch gags looks like if they were all played at the same time, well, here you go. This video plays the intro from all 554 episodes from 26 seasons (even that bizarre one we just saw) and I kind of wish I could zoom in on the video to watch them all.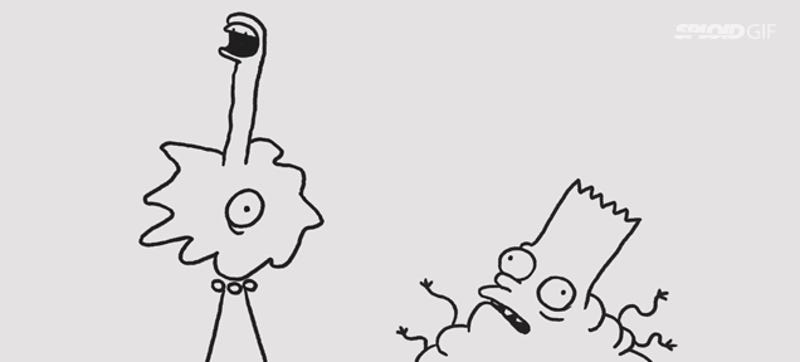 The Simpsons opened its 26th season with this surprisingly bizarre couch gag. Oscar-nominated animator and filmmaker Don Hertzfeldt asked himself what the Simpsons will look like in a very distant future. Well, this is what he came up with:
The Simpsons' couch gags have turned into a showcase for different directors and animators who often turn the opening credits into spectacular short films. We're particularly in love with the sublime strangeness of last night's couch gag, which imagines the animated family some 8,000 years in the future.
I would so watch a French version of The Simpsons that makes fun of itself as much as this couch gag. Hopefully, it could be just as beautifully animated as this too. This couch gag was made by French director Sylvain Chomet and it has Homer eating snails, Bart brutally making his own foie gras and a few other French…
When you smash the world of our favorite cartoon family from Springfield with what very well might be our favorite literary fantasy world, well, you get this epic winding tour of The Simpsons traveling through Middle Earth that passes by all your favorite Simpsons characters as Hobbit characters to reach The Comfy…