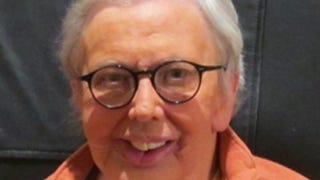 A battle with cancer left film megacritic Roger Ebert without much of the lower half of his face. But he will appear on his new TV show looking quite like his old self. How? A meticulously sculpted prosthetic chin.
A bad review must have really gotten under Dean Koontz's skin. His new book, Relentless, is about an evil book critic who gives a nice novelist a bad review — and then becomes a monster.
Idolator got 497 critics, bloggers, and...well we suppose that's it—everyone's a critic or a blogger—to rate the year in music.