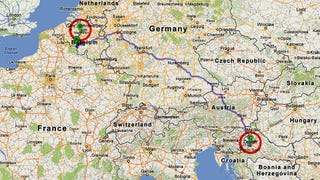 I've read plenty of crazy GPS stories, but this has to be the craziest of them all: a 67-year-old woman drove for 900 miles over the course of two days because of a GPS error combined with her complete lack of attention. Her actual destination was only 90 miles away.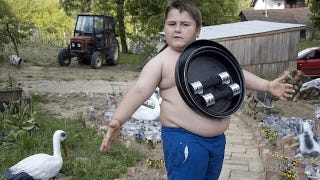 Ivan Stoiljkovic, a 6-year-old boy from Croatia, might be the next Magneto. He can stick frying pans, spoons, forks, irons, dumbbells, coins and anything metallic onto his chubby stomach. Great power to have, right? Yup! Too bad he's not magnetic.
Let's appreciate for a second that this future Croatian stadium looks like a city fit for a Lando Calrissian. The thing will have a CLOUD suspended above that can display in-game action or information—all while harvesting solar power.