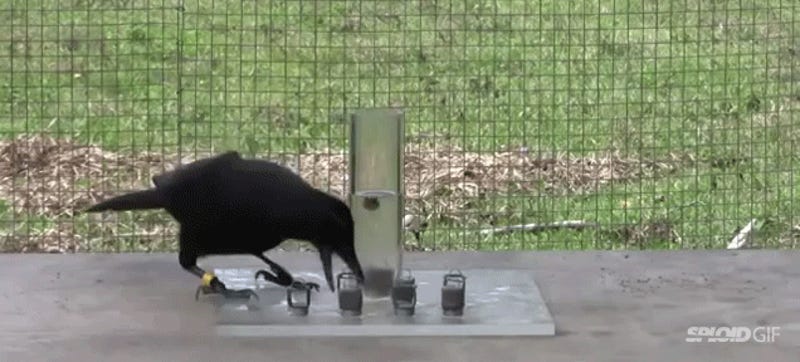 I love it when animals can solve puzzles and problems that I can't even figure out. Here's a crow going through a bunch of different exercises to show its understanding of size, weight, density, the elements and even the amount of effort it should put in to a puzzle to win its reward.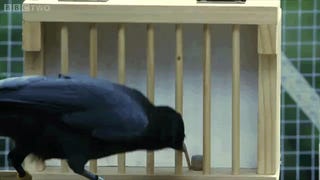 Meet 007. Not Bond but the bird. But they might just be as smart as one another because the crow can use tools to figure out complex puzzles just as well as a spy. Here's a crow taking one of the most complex tests for the animal mind ever created. If he succeeds, the BBC says it'll be a world's first. Spoiler: he…
Many animal species use tools, from insects, elephants and sea urchins to apes, badgers and octopuses, but there are only two animals who make hooks to catch food: humans and crows. Why we both do this is a mystery — and unraveling it could explain the reasons why tool use evolved in the first place.
Manning the turret atop an armored vehicle is among the most essential and dangerous assignments in a military convoy. Gunners must stand exposed through a hole in the vehicle's roof while laying cover and engaging targets. To reduce gunner casualties, the US military designed a Common Remotely Operated Weapon…
The scientific community is dumbfounded by this video of a crow sledding down a snowy rooftop on the lid of a jar. JEEZ, BIRD. Don't you know that sledding is only for people?