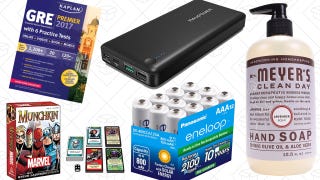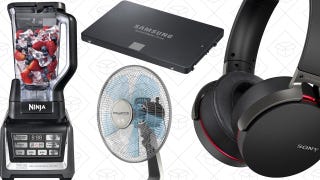 One of Best Buy's daily deals today is $40 off the Hipstreet Equinox 2. Normally retailing for $180, the 10.1-inch Android 4.0 tablet can be yours this very Friday for a mere $140, which is $40 closer to the roughly zero dollars it's worth. Remember, kids: a sale and a deal are two entirely different things.
Following the huge success of services like Groupon and LivingSocial, it was only a matter of time before Facebook got into the business of deals. The company first announced Facebook Offers last month and the service has has now started rolling out across the social network.
If you have a Kindle (or a PC/iOS/Android device), and like cheap books (I assume you do, but who knows, maybe you derive pleasure from hemorrhaging cash), Amazon now offers a daily deal for books.
Looking to broaden their respective reaches, Groupon and Live Nation have huddled close in some small, dark corner of the internet to spawn GrouponLive, a new "online ticketing deals marketplace." There's no real meat to the press release in terms of what kind of deals we can expect to see out of the pairing, but I…