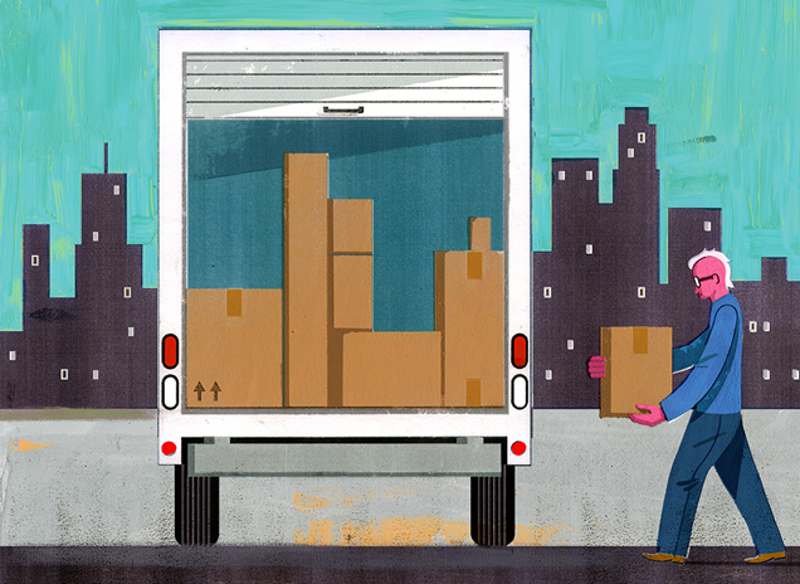 It's actually hard to know what to believe about millennials, the Americans born after 1980 who make up the largest generation in history. Every week there's a new ground-shattering revelation about their lifestyles—but the most conflicting reports have to do with where they live.
We know that cities will need to get taller and denser in the next few decades. Yet it's not easy to convince residents to build skyscrapers. This Swedish proposal for Stockholm's downtown incorporates light, greenery, and public space into its tall buildings. It makes density look beautiful.
The news that Cadillac is moving its Detroit headquarters to New York City delivered quite a blow to Detroit's ongoing rebirth. Especially considering Cadillac's advertising agency is a shining example of that rebirth: It's housed in a gorgeous new office in a salvaged 100-year-old building, proof that sticking it out…
The twisting sidewalks and dizzying density of Brazil's favelas might deter most outsiders from navigating these crowded inner-city neighborhoods, which informally house about 1.5 million of the country's residents. Yet in the last few months, both Google and Microsoft have both been seen mapping their narrow streets…
By 2025, the biggest cities in the world will not only be bigger, but exceptionally denser. According to a new study, Hong Kong will be the densest megacity on the planet, almost twice as crowded as the runner up. And here in the U.S.—and this might be a real shocker—Los Angeles may be more dense than New York City.
Early in Spike Jonze's film Her, Joaquin Phoenix's character gazes out his Los Angeles window. As the camera pans, we see not a squat, sprawling metropolis, but a golden-lit landscape of skyscrapers stretching all the way to the horizon. When I saw the film, this scene made me gasp.
East Asia is a crowded place. The crazy-cramped architecture of locales like Hong Kong gives you an idea. But this image posted to Reddit by valeriepieris puts that population consolidation in a whole new light. And for the most part, it seems pretty accurate.
Physics researchers are hard at work making sure you can store those episodes of House on your hard drive for as long as possible without deleting them with a new breakthrough using the magneto-electric effect. Drives can possibly have a storage density of 1 terabit per square inch (up from 200 gigabits now), and a…