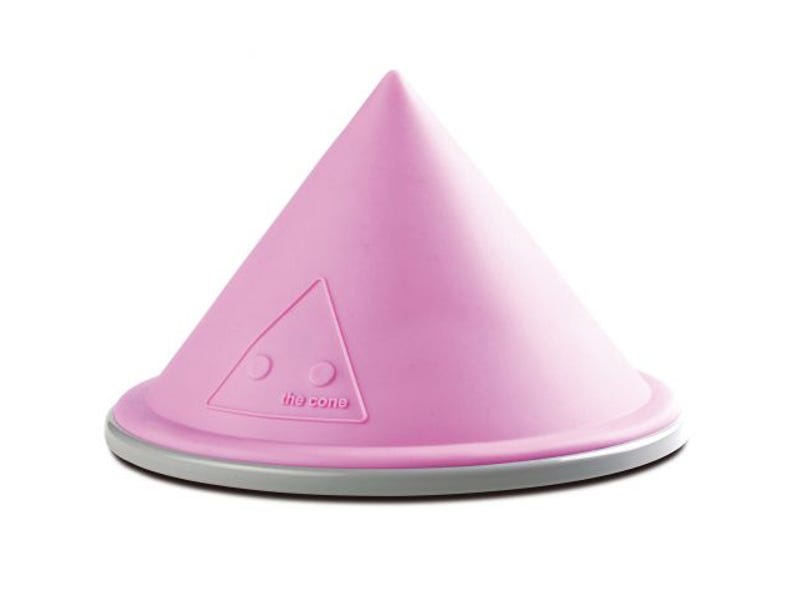 A vibrator's basic job is really quite simple, so long as you're using it as a sex toy instead of unclenching a charley horse or working out some lower back pain. Vibrators are supposed to rapidly stimulate sexually sensitive sensory neurons. That's it. They could look like anything. But until recently, they often…
What happens when a Fortune 500-ranked, 120-year-old company like GE partners with a four-year-old startup like Quirky? Today, six months after announcing a partnership, the companies launched their first co-branded products.
Inspired by Tim Bray's recent post about how many devices people carry, I got to thinking: what's the best possible combination of electronic devices to carry right now?
In light of recent cellular privacy revelations, your most paranoid neurons might be firing hard. You can put a tinfoil hat on your head, but what about your gadgets? These Faraday Bags put your device in a radio-proof vault.
We checked out one pricey Final Fantasy game, a neat GameBoy camera emulator, discovered a game that reminded us of Final Fantasy Tactics, X-Com and Shining Force, flicked footballs and played a PC MMO on an Android tablet.… [
Kotaku
]
Have you fallen head over heel for your girl, but worry she doesn't return your affections? What you need is Nintendo's Love Tester! Crafted from the hands of the Game & Watch creator in 1969, it tests your luuuurve.
Take the Microsoft Natural Ergonomic Keyboard 4000, cut the cable, throw in a Natural Wireless Laser Mouse 6000 and then add 2.4GHz wireless connectivity to both, and you have the Microsoft Natural Ergonomic Desktop 7000. If you like that gullwing design of the keyboard, this might just be a perfect fit for you.