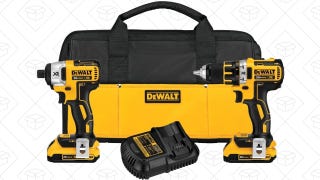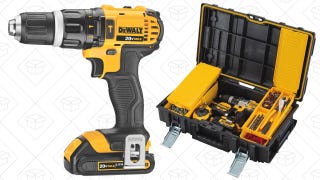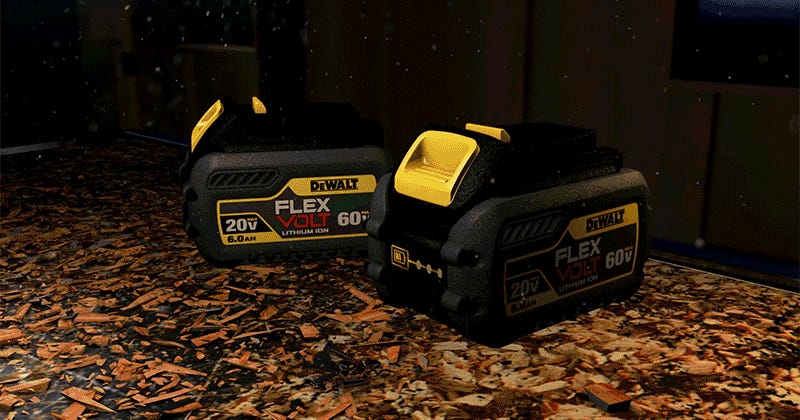 A tangled mess of cords on your desk is certainly an annoyance, but on a construction site it can be a genuine safety hazard. Limits in battery technology have meant that larger tools still need to get their power from an AC outlet, but Dewalt has finally found a way to make almost every tool cordless.

To make it easier to manage the mountain of tools you'll usually find on a construction site, and to help deter theft, Dewalt is introducing a new line of Bluetooth rechargeable batteries that can be connected to a smartphone app for checking their charge status—or remotely disabling them.
The gun enthusiasts at Allen Arms Indoor Range in Greenville, South Carolina, decided to combine their love of all hole-making tools by modding this Glock Model 21 to look like a DeWalt cordless drill.