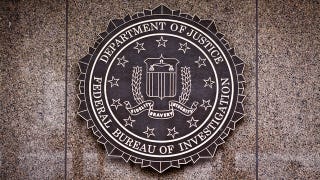 The Director of National Intelligence (DNI) just today released hundreds of pages of documents related to the government's secret interpretation of Patriot Act Section 215 and the NSA's (mis)use of its massive database of every American's phone records. The documents were released as a result of EFF's ongoing Freedom…
The folks at BGR have stumbled upon some documents that allegedly detail basic first steps and prep work for a Best Buy iPhone 5 launch in the first week of October. We'll add this evidence to the growing pile. Updated.
It's one of the small features in word-publishing software that we take for granted—pagination. But it's taken Google up until now to add page breaks to its Docs offering. The new update also adds native printing; the ability to print right from the browser in a WYSIWYG-stylee. [Google Docs Blog]
This is nefarious-sounding: The Department of Homeland Security "spent millions of dollars on mobile body scanner technology that could be used at railways, stadiums, and elsewhere," according to a trove of documents obtained via FOIA by the Electronic Privacy Information Center.
The
My Document
ntoebook folder folder we posted back in May has finally made its way to the US by way of Thinkgeek. Always an expert at setting up shipping agreements with overseas manufacturers, Thinkgeek now offers this for $29.99 + shipping, which is much easier than arranging an import from Taiwan yourself. It…
Clever. Monospaced. Bold. Yellow. Those four words can describe this My Document laptop case as well as any others, which is good because our pocket dictionary just fell into the toilet. The design is from 25togo Design Studios, and as hard as we try (which is not that hard) we can't find a price tag or a way to…
Google is furthering the migration of pretty much everything to the cloud by offering offline Google Docs support, which will be powered by Google Gears. Effectively, the applications you use will have data stored locally until you get back in range of your Wi-Fi hotspot, where updating will then occur seamlessly. The…