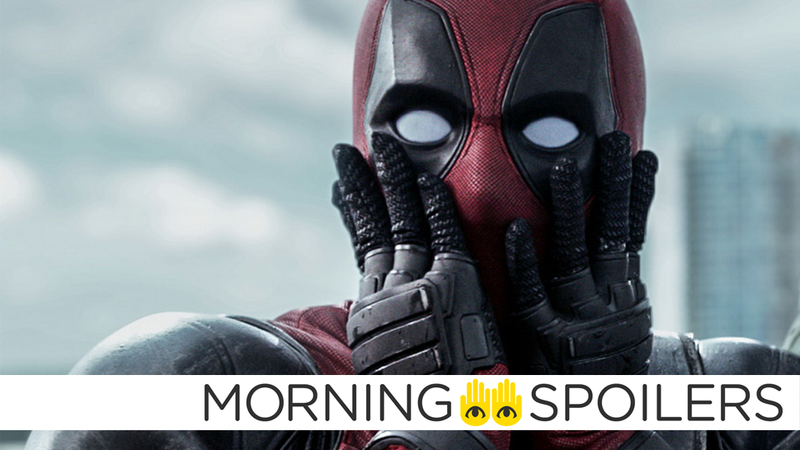 Isaac Hempstead-Wright teases Bran's journey ahead in Game of Thrones. Simon Kinberg continues to dance around his role in the next X-Men film. The CW is looking to start casting its Lost Boys show. Plus, familiar faces and foes return in new Flash images, and new footage from Iron Fist and The Handmaid's Tale.…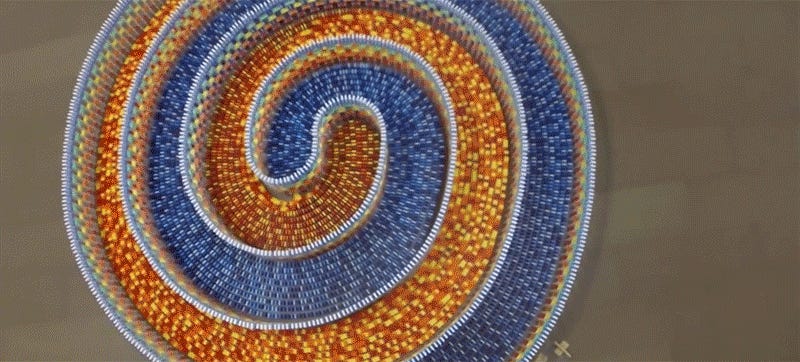 Domino master Hevesh5 spent 25 hours building this triple spiral over eight days. Despite following three separate paths at three different heights, the delicate structure takes less than two minutes to come tumbling down, creating beautiful patterns in the process.
It starts with one domino. It branches off into different lines. It ends with 272,297 dominos being toppled over. It sounds like a cross between a snake hissing and an annoying morning alarm. It's mesmerizing. It's hypnotic. It's 10 minutes long. It's worth watching over and over. It's world record breaking for…
Flippycat, our favorite remarkably patient domino stacker, is back with another masterpiece—literally. This time around he's recreated Vincent van Gogh's Starry Night masterpiece from over 7,000 dominos that took 11 hours to painstaking arrange.
About six months ago, those Styrofoam dominoes were sent all around to world and painted by school children and artists. Today they were reunited in a 1.5km line where the Berlin Wall once stood. And just like the wall did so many years ago, they fell to deafening cheers. [Dominoaktion and news:lite]
Click to view"Great fleas have little fleas upon their backs to bite 'em, And little fleas have lesser fleas, and so ad infinitum." Alright...so these are just 30,000 dominoes stacked up in blocks to look a bit like giant dominoes, and tipped over to create a fab tumbling dominoes-made-from-giant-dominoes video, but…
Unlike many of the flash drive designs these days, the Domino concept by Marcos Breder adds adds a little extra fun and functionality into the mix. Each domino can be split into two separate drives, with the white dots indicating the remaining storage capacity. The problem is that playing an actual game of dominoes…
We love us some cellphone concepts around here, and Syntes Studio's Domino phone is no exception. The dialing buttons are setup with domino dots to designate value, as opposed to the primitive, fashionless numeric system. Plus, it's super sleek and thin, just like your favorite anorexic super model (but sexy).
It may be time for conventional phone service to start hanging up their hats because VoIP is fast becoming a revolution. And to make that point in bold letters, IBM and Siemens have joined forces to offer Internet phone service right from Lotus Notes and Domino business software. So you'll soon be able to launch VoIP…