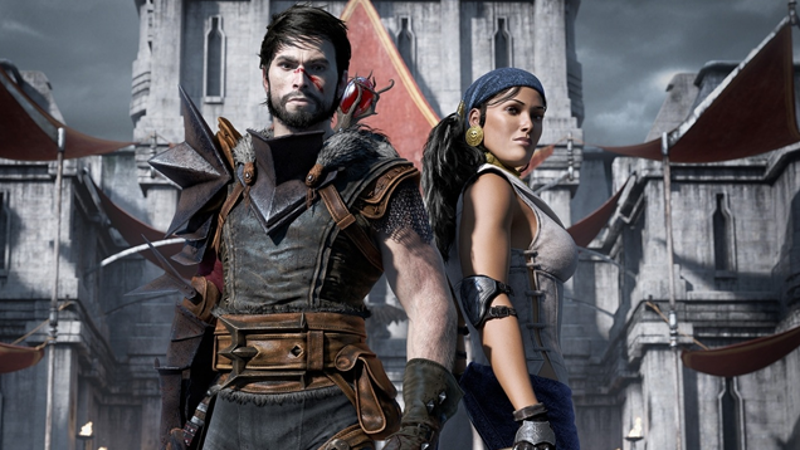 Writing about terrible games that we love anyway yesterday got me thinking about one game that I hold close to my heart, despite the widespread (and not entirely unjustified) belief that it's an awful game. That game is Dragon Age II, and despite its flaws, I absolutely love it.
The idea of armoring up a hoodie isn't a new one by any means, but Bioware's latest women's hoodie turns to the world of Thedas for inspiration - and by the Maker, it's pretty neat.
Starting next Wednesday, Dark Horse Comics will release a six-part miniseries based on Bioware's Dragon Age roleplaying game. Here's an exclusive first look at the full collage of the miniseries' cover art. The first issue hits February 22 on Dark Horse Digital, and here's the plot synopsis:
Remember when we talked with Felicia Day about her upcoming webseries based on the RPG Dragon Age? Well check out the newly released extended trailer for Dragon Age: Redemption — it debuts next week on Machinima:
Felicia Day told us about playing Elven assassin Tallis in Dragon Age: Redemption the other day, but now you can watch her in action for yourself. The first teaser includes some tantalizing shots of Elven butt-kicking and general Medieval bad-assery. The actual six-part webseries arrives this summer.