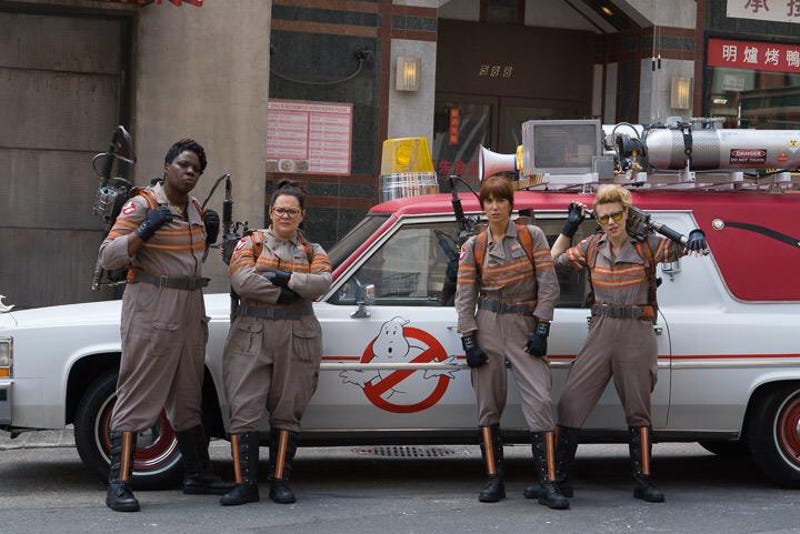 Man, this is cool. Paul Feig just tweeted a picture of the new all-female Ghostbusters cast in front of the new ECTO-1. They look so cool and bad ass that I want to watch this movie right now. Or I'll just watch Ghostbusters again for like the 14th time.
If you're spending millions of dollars to make a movie, it seems like it would only make sense to make sure everything is ready for day one of filming, right?. Apparently Hollywood doesn't work that way, because as the designer of Ecto-1 from Ghostbusters reveals in this fun interview, they only started building the…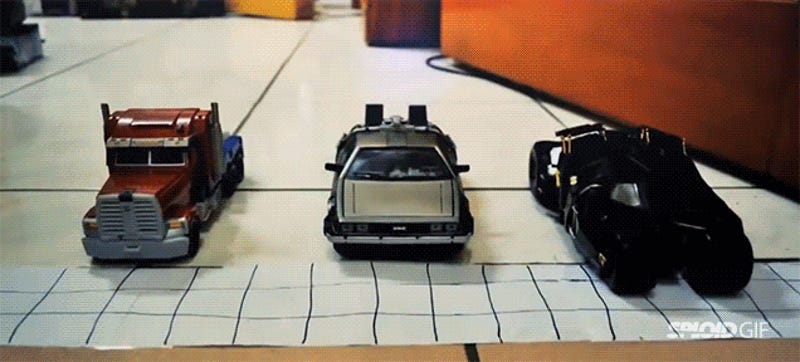 I don't know who would win the race between Optimus Prime, the Batmobile and a DeLorean time machine. Probably the DeLorean, since it can travel to the future and win right away, right? This cool stop motion short by Taiwanese animator Counter656 says otherwise.
Do you recognize Cooper? Probably not, because he's a year older than the last time you saw him driving a tiny time-traveling DeLorean and wearing an adorable Marty McFly costume. This year, however, Cooper's hitting the trick-or-treating circuit in a wonderful Ghostbusters getup complete with his trusty push car…
Two years ago, a kindly fan in Tennessee rescued this Ecto-1 car, a Caddy decked out as the Ghostbuster-mobile that was used for years in a Universal Studios ride. He's kept it in pristine shape, but now he just can't keep it around. So he put it on eBay. For just $27,000, you could adopt this excellent automobile…
If you missed out on the 89' Batmobile a few weeks ago, now is your chance to score another piece of Hollywood history. A fully-restored Ecto-1 used for over 15 years as part of the Ghostbusters Experience at Universal Studios is now up for bid on eBay. According to the current owner, it still runs great and Ernie…