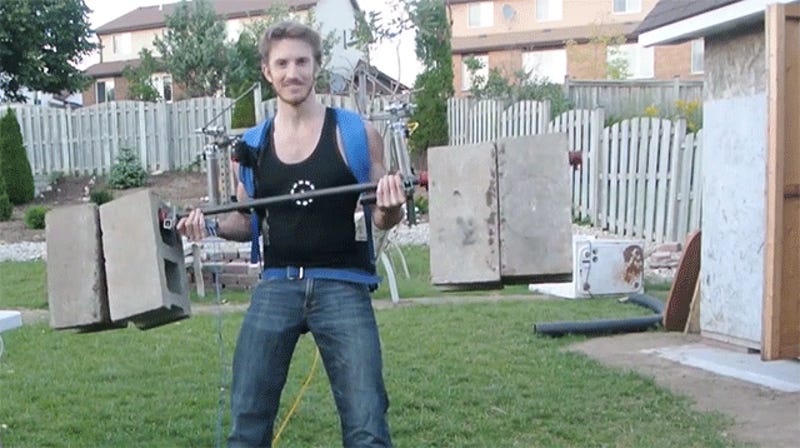 YouTuber The Hacksmith has been working on his Elysium-inspired exoskeleton for a long time. Now it's finally paid off: The pneumatic-powered cyborg arms let him curl more than 170 pounds like it's an empty pillow sack, complete with exactly the sort of robotic sounds you'd expect.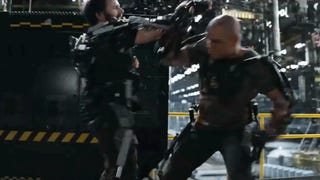 Matt Damon's latest film, Elysium, is set 140 years in the future where society is divided between the elites, who live in a utopian orbital society, and the rest of us, who struggle in squalor down on the planet's surface. To combat this inequality, an unsung hero installs himself into a full-body prosthetic and…
It feels like we've been waiting ages for the release of Neill Blomkamp's latest movie, Elysium. But in this new trailer, we're given a more in-depth look at what's to come when the film comes out on August 9th: sublime space habitats, an earth sliding into chaos, and Matt Damon making robot jokes.
Elysium, Neill Blomkamp's long-delayed futuristic Matt Damon vehicle, tells the story of a class war between the unwashed masses, who live on Earth, and the super wealthy, who live in an absurdly opulent community in the sky. And as it turns out, the super-luxe buildings of Elsyium's tomorrow actually exist right…
There's unfortunately no secret shortcut to building muscle and toning your body. But if you're just after the extra strength, not the six-pack abs, the TitanArm exoskeleton lets you cheat your way to impressive feats of heavy lifting.

Whilst I fully agree that the Optimus is one sexy piece of keyboarding equipment, it has the unfortunate trait of not actually being real yet. Call me a fussy heathen but I am of the opinion that things which aren't real are distinctly more difficult to use in real life than things which are. Sigma APO's sexy little…