Yesterday, Burning Man organizers revealed the truth: the annual desert arts festival is infested with bugs. Swarms of them. Piles of them. What are they? Why has nobody ever seen them before, in over two decades of building mega-party spaces in Nevada's Black Rock Desert? We found out.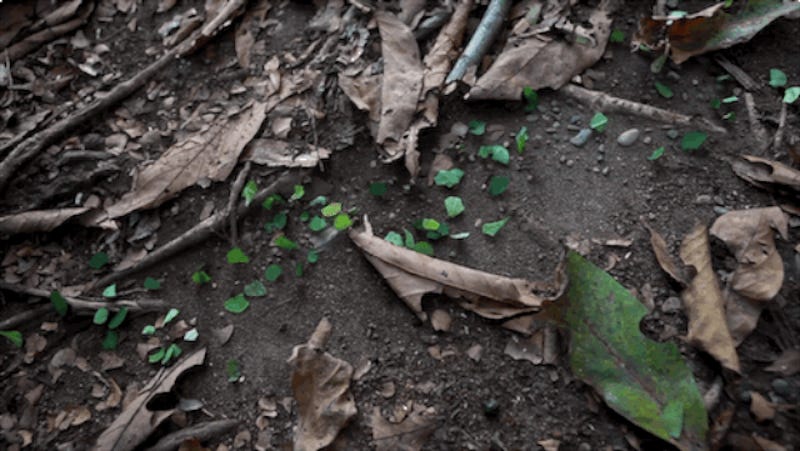 KQED's excellent science series Deep Look (previously here, here, and here—can you tell we're fans?) just kicked off a new run of videos with an episode about how ants use leaves to harvest fungus. Which, sure, fungus harvesting is fascinating in its own right, but wait until you find out what the ants are harvesting…
Nature doesn't end at the borders of a city — it's just transformed. That's why scientists are finding new animal species in urban areas, where the ecosystems favor scavengers, hardy weeds, and junk-eaters. It probably comes as no surprise that the sprawling city of Los Angeles is home to its own unique fly species.