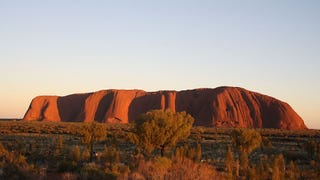 There are down sides to success. Australia's national science industry has announced that, as far as they're concerned, there is no longer any doubt that climate change exists—so they will no longer be funding research that seeks to prove it. They will, however, employ scientists to lessen its effects.
John Doerr is a White House advisor, prominent billionaire, and Silicon Valley household name—at least among yuppie Valley households who care. Six years ago, he famously stepped back and forth across a TED Talk stage cheerleading "green tech," warning of global environmental disaster, and breaking into tears at the…
As efforts to save the spotted owl seem to be failing, the government is getting ready to try some experimental forestry to keep the species alive. Apparently the scientific approach is to hunt down the owl's competition and let the loggers in. In other words: There are some hard times ahead for the barred owl.
Yes, it's a dumbphone, but it's a dumbphone with ideals. The Samsung Reclaim is as much an environmental statement as it is a slide-out QWERTY messaging phone.
This huge billboard near New York City's Madison Square Garden was constructed by the Deutsche Bank with assistance from MIT researchers. It measures carbon emissions monthly, and then averages them for a steady incline, broadcast for all to see.
If that sounds like an absolutely insane comparison to you, you're right. But congratulations to Google, for being more environmentally conscious than the dastardly orange juice and cheeseburger industries.

One of those America-hating, hippie organizations going by the name of SWAMP (Studies of Work Atmosphere and Mass Production) created a robot called Coke Is It that is programmed to kill itself. Good message to send to the kids out there, SWAMP. The robot is programmed to find puddles of Coca-Cola (you know, the…