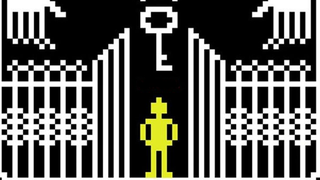 We've known for a while that a Steven-Spielberg-directed adaptation of Ernest Cline's nerd-fantasy novel Ready Player One was happening—but now we know when it's actually going to land in theaters, and it's sooner than you might think: December 15th, 2017.
Summer is almost here, and that means one thing: Escape! Everywhere in the Northern Hemisphere, humans will be fleeing their buildings and shedding their protective outer garments, even as the sun grows hotter and more intense. But for some of us, simply fleeing to large bodies of water isn't enough — we need to…
Welcome to the monthly meeting of the io9 Book Club. In February, we read Ernest Cline's novel Ready Player One. Jump into comments to get started talking about it!
Many works of science fiction agree that we'll all be reading Shakespeare until the heat death of the universe. But what about the works of Isaac Asimov, George Lucas, JK Rowling, and Steven Moffat? What, if any, cultural legacy will we leave to people the who come after us, and will we like the way that legacy looks?
We're excited about Ernest Cline's first novel, Ready Player One, which is about a dystopian future where gamers fight to control the future of their virtual world, the OASIS. Will it fall into the hands of the IOI Corporation, which wants to make the OASIS pay-per-access and to prevent people from using anonymous…
In the 2040s, energy resources and the economy in America have collapsed. The poor live in "stacks," vertical trailer parks outside cities where old mobile homes are piled on top of each other. A few lucky kids get to attend school online, in a virtual world called the OASIS that has replaced the Web with an…