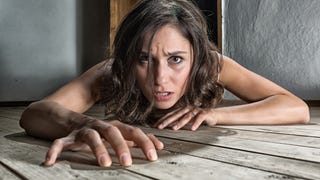 The level of interest app-makers can command for adding new features is usually limited to a dutiful parroting of the press release on tech blogs. Maybe a mass privacy freakout, if you're lucky. (Sucks, but at least you know they care!) The bros at Snapchat, however, have lived a pretty blessed life.
The Brogrammer is a mostly mythological figure, a nine-headed scapegoat. But there are, of course, programmers who also happen to be massive bros. For instance, the dudes who founded mega-valuable Snapchat. When you call yourself a "certified bro" in an email to the opposite sex, then yes, you probably are. Let's read…
Stopping by CNBC earlier today, SnapChat's CEO Evan Spiegel made the vague semi-announcement that the notorious tween sexting app is currently experimenting with "this really awesome new ad format." Whatever that means.